Allure Launches Best Beauty Blogger Awards

Editors, audience members select winning blogger.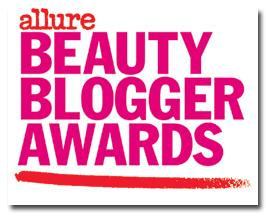 This week, Allure launched its first Beauty Blogger Awards. The program is a five-week contest to determine the Web's best beauty blogger. Revlon sponsors the Awards, and will provide prizes for both contestants and readers.
To choose contestants, Allure editorial staff sifted through hundreds of blogger entries and narrowed the pool to a group of 15 competitors. "There are so many beauty bloggers in the blog space. We wanted to utilize that and give some of them credentials," says publisher Agnes Chapski.
During the next five weeks, the bloggers will write on specified themes; readers will then vote on their favorite. Topics will include: product reviews, celebrity beauty, beauty mistakes, trend reports, and makeup. Such topics are common fodder on Allure.com's open source blogosphere; however, positioning these bloggers to write about specific topics, and then have that content judged, elevates the contestants to "another level," according to Chapski.
Based on their entries, the least popular blogger will be eliminated each week, and those who survive will move on to the next week's topic. Following the fifth and final week, one blogger will be selected as the winner and named 2012 Beauty Blogger of The Year. The winner will receive a grand prize which includes a trip to New York's Fashion Week; a feature in October's Best of Beauty issue; a display seal for their website and an opportunity to submit content for consideration to Allure and its digital platform.
To provide readers with incentive to engage, every week voters will be eligible to win prizes like Blue Nile diamond earrings, a NOOK tablet and Rebecca Minkoff bags, among other items.
Due to the strong response from the sponsor and audience members, Chapski says the brand intends to roll this program out annually.
Meet the Author
---