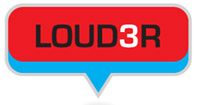 When FOLIO: reported the launch of aggregated enthusiast network LOUD3R last month, the company's CEO Lowell Goss left a comment for our readers asking for feedback, which he got:
"This aint gonna work guys," one commenter wrote under the heading, "Poor execution. Poor idea." "Pulling in feeds from across the web and having just a single line of content is not what I'd call a 'community site.' 'With minimal cost and manpower,' to me means, we launched cheap and don't have editorial resources….Why would I go to STRIK3R rather than something like Football365.com?"
Now, one month since its launch, LOUD3R is announcing that it has doubled its initial goal of getting 100,000 unique visitors across its sites and is launching seven more of its domains in a couple of weeks, including SUMM3R in time for the 2008 Beijing Olympics.
Are these guys "inheriting the magazine advertising model online," as a LOUD3R spokesperson suggested? That's a bold statement, especially as magazines push—in some cases, successfully—their own online models. Still, it's worth keeping an eye on this network. It did launch cheap, comparatively, and has seen 200,000 unique visitors in its first month.