After Layoffs, McGraw-Hill Media Profits Up

Despite savings, company's overall income drops 21 percent.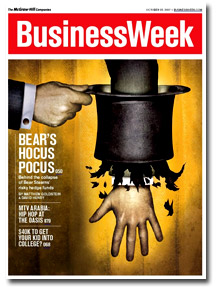 For BusinessWeek publisher McGraw-Hill, cost containment was a major priority in 2008 and will be into 2009, president and CEO Harold McGraw III said in year-end financial statement released today. Last year, McGraw-Hill managed to lower expenses 2.5 percent, or $126.2 million, due in part to continued staff restructuring.
The savings, however, weren't enough to mitigate advertising declines and the overall affects of the recession. The company reported $799.5 million in net income for 2008, down 21.1 percent from 2007. Revenue in 2008 declined 6.2 percent to $6.4 billion.
Last year was "a challenging year," and 2009 should "also be challenging, given the tight credit markets" and "a weak advertising market," the company said in the statement.
McGraw-Hill's year-end results include a pre-tax restructuring charge of $73.4 million. Earlier this month, the company said it planned to eliminate 375 positions company-wide during the fourth quarter with 70 coming from its information and media division. During the third quarter, the company said it slashed 270 jobs—140 coming from the information and media division (a total of 210 positions were eliminated in the division in 2008, resulting in a pre-tax restructuring charge of $19.2 million).
That division—in part due to the staffing reductions—saw the biggest gain, reporting $92.1 million in operating profit, up 45 percent in 2008.
The company said growth in information services and products helped increase revenue by 4.1 percent to $954.8 million in the division's business-to-business group, which includes BusinessWeek, Aviation Week, McGraw-Hill Construction, J.D. Power and Associates and Platts. BusinessWeek saw ad pages fall 16.1 percent in 2008, according to Publishers Information Bureau figures.
Meet the Author
---