African-American Mag Ad Spending: $600 Million

Nielsen's 12-month analysis shows 'healthy revenue.'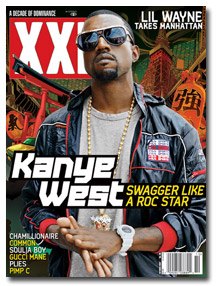 Between October 2006 and September 2007, African-American-targeted magazines pulled in more than $600 million in advertising, according to a report released today by the Nielsen Company. Magazine spending placed second in ad dollar share behind local radio, which took in $805 million over the same period.
Overall, the 12-month analysis shows that ad spending in all African-American media outlets, including cable and network television, totaled $2.3 billion. Magazine spending accounted for 26.2 percent of total ad spending.
According to the report, ad spending in magazines over that period "shows healthy revenue across a number of publications."
Procter & Gamble was the largest advertiser targeting African-American consumers across all media, with $89.7 million in spending. The automotive category had the most spending at $187.4 million.
Nielsen's analysis covered more than 22,000 national, regional and local advertisers across more than 130 media outlets. The company's Monitor-Plus service added American Legacy, King Giant and XXL to its list of African-American-targeted magazines for this study.
Meet the Author
---