Afar Media Makes Executive Changes

Sales team bolstered as co-founder Joe Diaz moves to business dev-focused role.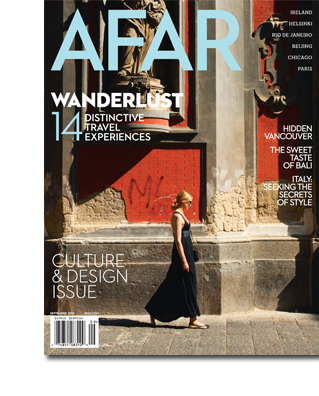 Three-year old Afar is taking advantage of some forward momentum on print and digital business by shifting co-founder Joe Diaz into more of a business development role as chief product officer—he was previously vice president of sales and brand development. Meanwhile, the sales team is getting three new executives as well as promoting from within.
Bryan Kinkade will be succeeding Diaz as associate publisher, joining Afar from Outside, where he held a similar title. Shaun Whitley was hired away from Saveur as Afar's senior sales director and John Galante has been shifted into an international travel director position—he will be tasked with boosting international sales and building the brand's travel agent platforms. Onnalee MacDonald was hired away from Billboard to join as West Coast sales director.
The changes come as the magazine exploits some forward motion from 2011, where Afar says it increased ad pages 100 percent by year's end.
"Like everyone else in the media space, we're putting more attention to digital and we think we've got a great base now with where we've taken Afar.com and Afar mobile," says CEO and co-founder Greg Sullivan. "We've reached a critical mass now to really take off."
The new role for Diaz will focus on the digital push, and he says he'll be making sure the platform is meeting consumer needs as well as evangelizing the brand to the tech community, both for its influencer cred a well as for future partnerships.
"I'll be working with the Web team and our CTO on making sure the product vision is where we want it to be and making sure the usability of our digital products is something our consumers want to spend time on," Diaz says. "From a brand awareness point of view, I want to make sure the people here in Silicon Valley know who we are and deepening our relationships in the home city and in New York with Afar.com. There are influencers in those communities who can amplify for us."
For the first half of 2012, Afar is up 12 percent in pages, but digital revenue is the faster growing segment, up 242 percent to date from full-year 2011. Part of this success is from a newly relaunched website and a new mobile app that emphasize user-generated content and engagement and through more integrated selling—a video series will launch in September that's sponsored by a luxury auto brand that a spokesperson didn't want to identify yet because details are still being hammered out. Other new advertisers continue to come into the fold as well, with Hermes and Mercedes running first-time campaigns.
Meet the Author
---