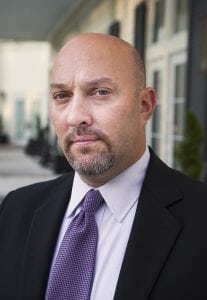 Adweek's CEO is implementing a culture of innovation and entrepreneurship to drive the brand in becoming an industry educator.  
Over the past two years, Jeff Litvack has worked to diversify and strengthen Adweek's revenue stream, while developing a staff of hand-selected, self-motivators. By growing the publisher's popular franchises, like Brandweek, creating new events, establishing a new membership model, and implementing a transparent workplace environment, Litvack has been able to transform the company in a mission to better serve its community.  
Recruiting team-oriented talent and knowing how to balance a workload with a "work-hard, play-hard" mentality is what Litvack believes laid the groundwork for the company's recent success—even going as far to pause a work day in order to host an office-wide Nerf war after learning an employee was working on a story about the toy.
Litvack sat down with Folio: to talk about how he identifies and retains talent in a time of evolution for his company.
You can hear him speak more on these topics on Tuesday, October 9, during the "Building a Publishing Dream Team" roundtable at The Folio: Show.
---
Folio: What have you done as CEO to put your stamp on Adweek thus far?
Jeff Litvack: Looking back on the last two years, what's really changed at Adweek is the breaking down of silo walls between departments and truly empowering employees to own the opportunities and solutions.
It's really been that change of attitude that has brought Adweek's culture to where it is today. People now take on more responsibility for the brand, push for greater creativity, and drive fresh, new ideas from the bottom up. Because of this investment in innovation, we've been able to launch a variety of new initiatives, make significant improvements to Adweek's product portfolio, introduce new verticals and editorial channels, and successfully present over 30 events this year alone. As a result, top-line revenue has grown by double digits—and that's really exciting.
Folio: How has the culture shifted under your leadership?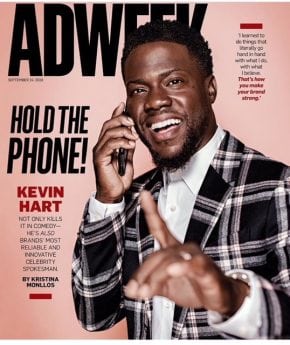 Litvack: Creating a great team starts with having the right culture—one that is both a meritocracy as well as one that encourages individual thinking. From there, you bring on talented people who share that same mindset [and] are focused on hiring the person that will take over their job in two to three years so they can continue to move up. Those who want to be more entrepreneurial and who take on more responsibility.
Empowering our teams is what really creates a successful environment. When I first got here, there was a more of a top-down management structure—there was a view that everyone was waiting to be told what to do. We have now changed that, where the individual is now empowered to figure out what needs to be done and can come up with the right ideas.
When managing this team, you'll find me spending as much time with the most junior members of our team as I do with my most seasoned and senior members. So I actively chat with all team members to find out what's really happening—that way there's no filter. If they aren't coming to me, I'm seeking them out because I think CEOs get "controlled messages" from their direct reports. This provides me with better insights on employee morale, communication issues, and additional opportunities for creativity and innovation.
Folio: How do you go about identifying new talent?
Litvack: In the last year-and-a-half, we've increased our staff by over 25 percent, but it's not easy to find great talent out there. It's a diligent process and it's a team process—it's not just the department who meets with the individual. Employees who join Adweek meet with representatives of other departments in order to identify cultural fits, gauge their ability to think outside of the sole department job function they're being hired for, and assess how they are going to integrate into our team overall and support everyone.
We don't look for people to just do one job; we're looking for people who are going to be able to multitask, who want to take on more responsibility. If I look around at the talent that we've hired in the last year and has remained here, it's individuals who are really self-motivated to be the best. And as a result, they feed off each other, drive each other, and push the organization to be better.
Folio: How do you inspire the people you work with?
Litvack: Transparency and trust are the foundation of any great organization. Add to this mixture a work-hard/play-hard culture, a little "lead by example," and a teamwork-centric mindset—and that inspires greatness.
Based on studies I've read, and my own experiences, lack of transparency at companies is a primary factor in de-motivating teams. It's something a lot of senior leadership gets wrong.  That's why almost every other week, we hold what we call a Town Hall, which is a get-together for us to talk about what's happening in the company, the good and the bad.
The company also holds monthly Digital Showcases—the goal [of which] is for the technology, editorial, and marketing teams to share their successes. I've found that there's always so much happening in an organization like ours that people simply miss it. These company-wide gatherings aren't led by me. Each department will walk through some of their accomplishments and it's an incredible opportunity for everyone to meet in a group setting and celebrate each other's successes.
Finally, I believe leadership isn't about "do as I say, not as I do." I don't hold myself to a different standard—from the hotels that I stay in when I travel, to being there actively setting up and breaking down events. I am just another part of the overall team. By truly rolling up my sleeves, I believe people give more because they can see how much I care, and this rubs off on them.
Folio: What goals are you setting for the Adweek team next year?
Litvack: We believe b2b media companies need to continually evolve from just covering the news to becoming true educators for their readers [by] helping them to do their jobs better. So as we look ahead, we're striving to not only be what we are today, but ultimately be the source of education in the marketplace, delivering more valuable insights on today's happenings, and providing "how-to's" to our readers.