Advertorials Give New Life to Print

But not labeling them as such is a mistake.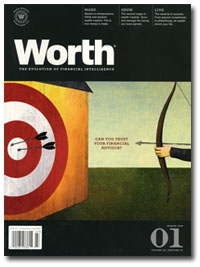 Advertorials—the original "paid content"—are no stranger to magazines (FOLIO: does it too. See an example here.) Marketing that looks like content is always attractive to advertisers and as publishers agonize over plummeting print revenue and clients starting to do their own branded Webinars/events/lead gen, advertorials are a way to lure them back and maybe even hit budget for the first time this year.
 
Reader's Digest's Taste of Home recently said it will produce custom editorial columns that are more "synergistic" with advertisers' promotional goals. Taste of Home created custom in-book sections that feature branded recipe cards for client Jimmy Dean that run next to the magazine's own recipe cards section. According to RDA's Taste of Home and Home & Garden Media Group vp and publisher Lora Gier, these sections are clearly marked as advertising and all advertroasial sections are "new pages" that don't take away from existing editorial pages.
 
"The conversations we have are very strategic versus just discussing demographics and rates," Gier told FOLIO:. "We are winning exclusive business through these partnerships."
 
Advertorials Without the "Advertising" Tag
 
However, other publishers are pushing the boundaries of advertorials. A recent RIA Biz article gave a comprehensive look at a new advertorial program from Worth magazine, which was acquired by Sandow Media in 2008.
 
Worth charges financial advisors $2,495 per month or about $30,000 per year (the minimum commitment) to receive two-page profiles in six issues, free reprints, magazine subscriptions worth up to $11,000 for the advisor's clients and a hard cover book with advisor profiles.
 
The article quotes Worth publisher Patrick Williams as saying, "Fifty-one million of assets under management just for the first issue. People say print media is dead but I have $51 million that says they are wrong." [It's funny how marketers' complaints about print seem to disappear when they get to control the message.]
 
However, Worth isn't labeling profiles as "advertising" but includes a sentence in the preamble of the profile section indicating they are paid for.
 
I'm all for vendor content and realize publishers (and editors) need to work more closely with advertisers but I don't agree with advertorials that are anything less than clearly marked.
 
In 2006, FOLIO: did a cover story on the rise of Schofield Media Group, a publisher which at the time had grown to 10 magazines in the U.K., 14 in the U.S. and $40 million in revenue, thanks to a model that includes selling editorial case studies.
 
At the time, then Penton Media group publisher Terri Mollison said of Schofield's model, "How can any market derive what key trends or 'hot companies' are worth reading about when the only criteria to select those companies is which vendors and distributors who are willing to pony up money to have accolades written about them?"
 
I wonder how many publishers are willing to take that same stand today.
Meet the Author
---