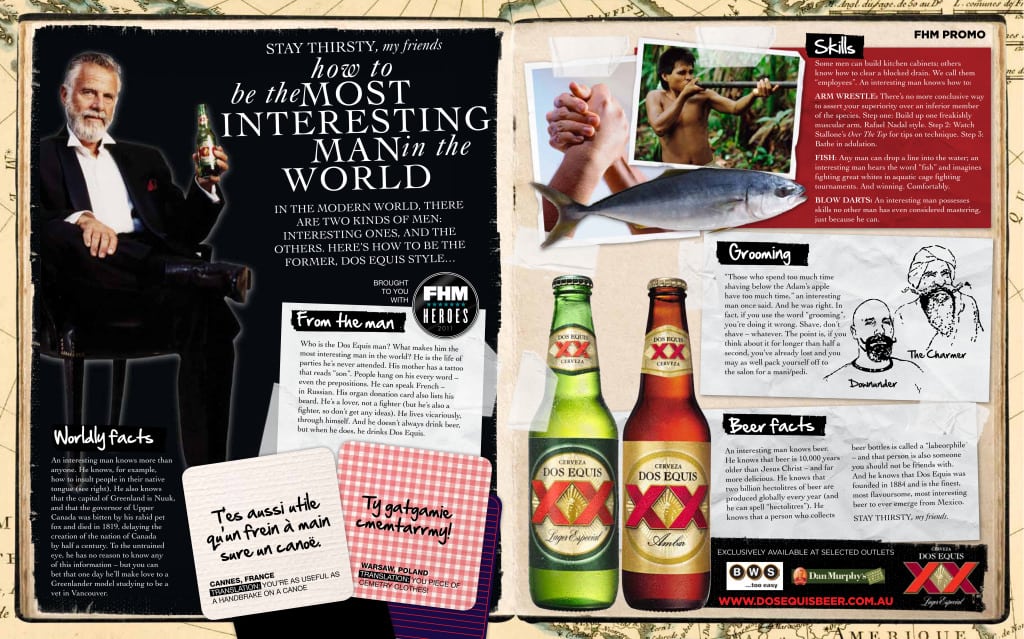 In the recent hullabaloo surrounding native advertising, we seem to have forgotten one of its progenitors: the lowly, print-based advertorial.
Like its cousin, the televised infomercial, the advertorial suffered years of abuse at the hands—and eyes—of readers. Striving to differentiate advertorials from the surrounding editorial content, designers (as well as writers) seemed to go overboard to create environments that not only didn't match their surroundings, but that didn't invite the readers in, inspiring readers to turn the page.
For years, I've been an active advertorial detractor, mocking them and directing clients instead toward free-standing, single-sponsored custom magazines and white papers. More control over content and audience, a better graphic environment, a stronger chance of being read, are the arguments I generally made.
But recently, I've had a change of heart.
This came about because I was putting together a presentation on branded content that I'd been asked to deliver to members of Association Media & Publishing—editors and publishers of association publications. As part of the argument I was developing, I compiled a collection of four familiar branded content vehicles: custom magazines, advertorials, infomercials and digital native ads.
To find some current advertorials, I combed a newsstand for magazines that sported them and settled on two: Fortune and Travel & Leisure. To my surprise, I felt like they had more advertorial pages than traditional ad pages (this was my impression, however, not the reality). The issue of Fortune that I picked up had 20—yes, 20—separate advertorials; Travel & Leisure had 14.
These ranged from two-page units with an advertiser profile on the left and a display ad from that advertiser on the right, to a 13-page section in which beautifully designed, lushly photographed, reader-driven content wrapped around more than a half-dozen full-page and fractional ads.
Most notable was a cleverly illustrated, two-page spread in Fortune sponsored by the supply chain solutions company Dematic. It was a timely piece on "The Internet of Things"—explored in greater depth elsewhere in the issue's feature well—that told the company's story in the context of complex distribution issues these technological developments are raising. The Dematic presence was subtle, highlighted by an "advertisement" label on each page, a small logo, a small box containing contact information, and, of course, some well-placed quotes from Dematic thought-leaders in the text.
I was surprised by the volume of advertorials, but more than that, I was impressed by the content—the ways in which most of the advertisers sponsoring the advertorials were able to suppress their natural desire to show their wares and instead focused on showing their value to the reader (this was true even in most of the more overt pay-for-play placements).
Creating Converts

Coincidentally, at the same time that I was putting together this presentation, I was sitting in meetings with an ad sales rep firm, pitching association publishers on introducing advertorials into their publications. I've pitched custom content to clients for two decades now, but, as I've mentioned, I've generally steered them away from advertorials. The advent of digital native advertising, combined with my newfound appreciation for the advertorials hosted by magazines like Fortune and Travel & Leisure, made it easier to make this argument though.
Not that surprisingly, several of the associations I've spoken with have been wary of the advertorial format. They're afraid that readers will confuse it with conventional editorial, that it will undermine their publications' integrity, that it will alienate their members or that it will eat into their display advertising revenue stream.
I understand those concerns. Until very recently, I shared them. But I've been convinced that advertorials, like custom magazines, like native advertising, like branded video (in lieu of infomercials) have been visited by the content revolution.
They're not all great; they're not all reader-driven; they're not all effective; they're not all cost-efficient. But they can be. And they often are—especially given some of the excellent models that both brands and publishers are now able to follow. These days, jumping on this bandwagon strikes me as far better than letting it just pass on by.