Advertisers Getting More Creative With Apps

With guidance from publishers, agencies getting ambitious with tablet ads.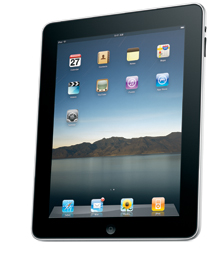 As tablet application development continues across the industry, publishers are working closely with agencies and clients to develop advertising functionality and formats that fully leverage the tablet experience—with a goal of making the ad rival the actual content in terms of user experience.
Sports Illustrated, which released its first issue for the iPad on June 24, has seven launch sponsors—all are in for at least a month, and all bought the iPad ad as a standalone rather than part of an integrated package deal. SI's production team worked closely with each agency to develop the ads.
Gatorade, for example, takes advantage of hotspot technology (when a user touches a designated spot, a new "plate" is served up which shows a video template or more content) to preview before, during and after effects of drinking the product. Each hotspot serves up a video and text combination that provides the user with more detail on the benefits of the beverage.
Lexus, another launch sponsor, uses an in-app browser that links the user to a version of Lexus.com that lets the user customize a vehicle. The in-app browser functionality solves at least one criticism of the iPad environment—once users leave an app via a link to the Internet, they can't easily come back to where they started. The in-app browsers also allow product purchases, sweepstake entries and user registration forms. 
While the multitasking functions will likely be ironed out by Apple, the in-app experience is a good workaround. David Link, founder and creative director at The Wonderfactory, a design firm that has helped Time Inc. with its other high-profile iPad launch, TIME, notes that most advertisers are not taking advantage of the same development tools publishers are using. "I think most advertising is still pretty poor—print ads with a video stuck to it or a photo gallery. We surveyed all the ads on all the magazines on the iPad and 80 percent link off to a Web site, which is not a great experience."
According to Charlie Saunders, executive director of integrated marketing for Sports Illustrated, the agencies built the ads after close consultation from SI's production team. "We sat down with the creative team at the agency and made sure they understood the technical constraints, specs and opportunities with the iPad. They in turn did all the creation and production."
Saunders adds that the agencies varied in their approach to production—some used their print teams, others used digital.
The tablet presents a new pallet for agencies and publishers to work with. Flat display marketing doesn't come close to leveraging the capabilities of the device and simple video or banner approaches fall short as well. According to Link, there are three primary ways a tablet ad can be effective: Relevancy (ads that work with the content); service orientation (users can play with or configure a product); and high quality creative.
Indeed, as publishers such as Time Inc., Bonnier and Conde Nast further develop their magazine apps, advertisers that don't keep up could suffer from the contrast in presentation and functionality.
Meet the Author
---