Advantage Business Media Cuts 11 Jobs

But is staffing up e-media division, company says.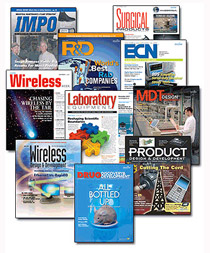 Another magazine publisher is cutting jobs while attempting to build-out its e-media department.
Rockaway, New Jersey-based Advantage Business Media this week downsized its staff by 11 positions, including a number of office managers and editors, a spokesperson has confirmed. Advantage Business Media publishes several trade magazines, such as Product Design & Development and Wireless Week.
Among those positions terminated: Laboratory Equipment publisher Abby Gray; Chem.Info editor-in-chief Lisa Arrigo; and Tim Studt, editor-in-chief of R&D magazine. Studt, the spokesperson says, will remain with the company at least through June.
In an unrelated move, science group publisher Mario DiUbaldi has resigned.
E-media Build-Out
This week's job cuts are part of a restructuring effort that the spokesperson says is remobilizing the company's assets toward digital growth. Advantage Business Media is expecting to hire 20 additional people to staff up its e-media division.
According to the spokesperson, the company has already filled about half of those positions, including a director of media sales, a Web-development project manager, a senior director of e-business and several e-salespeople. The spokesperson declined to say how much Advantage is spending on its e-media restructuring but says the company expects to finalize the remaining hires before the end of June.
Advantage Business Media was launched in 2006 and has about 200 employees.
Earlier this week F+W Publications laid off 30 staffers in what CEO David Nussbaum called a "reallocation of resources" to help grow its e-media division to 20 staffers.
Job cuts also happened this week at commercial printer Quebecor World, which slashed 700 jobs , and at TV Guide as a result of parent company Gemstar-TV Guide's merger with Macrovision Corporation.
Meet the Author
---