Advanstar's Pharmaceutical Representative Folds

Mag marked its 40th anniversary in January.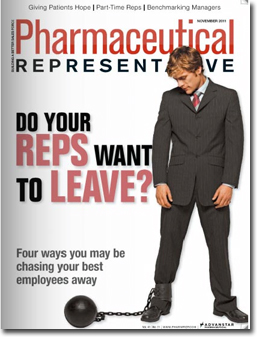 After a 41-year run, Pharmaceutical Representative magazine will fold. The January 2012 issue will be its last, as the magazine closes after 492 issues.
A changing economy, as opposed to a struggling one, appears to be the cause of the magazine's demise. In a message on Pharmaceutical Representative's website, editor-in-chief Reid Paul says, "It's more than a numerical decrease in the number of pharmaceutical sales professionals. The 'traditional' sales role of the rep is rapidly evolving into something new and different that defies easy categorization."
Paul also notes the evolving publishing environment as a factor of the closure, "Pharm Rep was one of the first, but now reps and execs have a broad range of options to communicate and find objective information on the industry."
Parent company Advanstar Communications will continue to publish sister mag Pharmaceutical Executive. Here, Paul says, "…we will continue to cover the essential sales and marketing issues that confront this industry as it continues to evolve…"
Paul did not offer further comment on the closure, and Advanstar Communications did not immediately return request for comment. Other Advanstar titles include Applied Clinical Trials, Spectroscopy and Pharmaceutical Technology.
Meet the Author
---