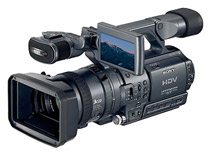 While making money on video is elusive for many of us, beginning to post video is not. Early this year the IAB released a terrific basic guide to the emerging video ad market. While "In-Stream" linear video ads are the most common revenue generator, the guide shows the amazing tech advancement that have created a wide variety of ways to deploy video advertising on the Web.
There is also some advice on pricing:
"Prices in digital video suggest that the medium is quickly maturing. CPM-based pricing is the predominant model for buyers, particularly the In-Stream, Linear Ad format (pre-rolls, post-rolls, etc). CPMs can span a wide range and are based on a number of factors including the quality of the site's content and users, targeting capabilities, and individual programming."
Here is a chart from the report describing the different ways to add video ads to a Web site: