Adam Reinebach

Executive Vice President, Marketing Services and Inside Sales, SourceMedia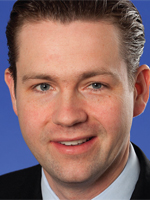 • Reinebach increased revenue over the past two years by building new content-driven programs around video, lead generation and research.
• He has implemented a data-driven sales approach that has increased upsell opportunities while also saving time by reducing outbound email volume.
• He's credited with turning around three divisions within the company.
Meet the Author
---