Ad Losses Mount, Subscriptions Grow for MSLO

Company 'encouraged' by magazine subscription growth.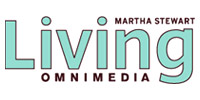 Martha Stewart Living Omnimedia today reported a $16.8 million net loss during the first quarter of 2009, down from a $4.2 million loss during the same period last year. Revenues slid 25 percent to $50.4 million during the period.
The results included a $7.1 million impairment charge related to an "equity investment," the company said.
According to MSLO executive chairman and principal executive officer Charles Koppelman, the quarter's financial results met the company's expectations. "We believe our strong brands and broad visibility across media platforms and the nation's retail store shelves are helping the company hold its own in this recessionary environment," he said.
Meanwhile, publishing division revenues were $28.3 million—down more than 30 percent compared to $40.7 million during the first quarter in 2008. MSLO attributed the losses to lower advertising pages, timing of special issues and softness in newsstand revenue.
Online revenues were $2.6 million, compared to $3.4 million during the same period last year. Excluding revenue from Martha Stewart Flowers—which was previously recorded in the Internet segment and is now recorded in merchandising—revenues were up compared to the prior year's quarter. However, online reported a $2 million operating loss during the period.
"Publishing continues to feel the impact of the challenging print ad market, but we were encouraged by overall growth in subscriptions to our magazines, which underscores what we see as the inherent value in our print brands and their connection with readers," Koppelman said in a statement.
He added: "Our other media platforms are performing solidly as Internet advertising continues to grow and Broadcasting benefits from continued strength in The Martha Stewart Show's core demographic and the addition of Emeril's programming. Our cross-platform or 'omni' programs are also gaining increasing traction and visibility in the marketing community."
Meet the Author
---