Active Interest Media Shuffles Leadership, Rolls Out New Yoga Journal Platform

Ebersole returns, Tkach moves to Yoga Journal and Vegetarian Times.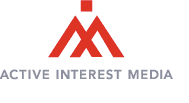 This week, Active Interest Media made several executive leadership changes. Most notably, Kent Ebersole has returned to the company and will serve as publisher of the Outdoor Group and, Jeff Tkach, who was publisher of that group, will move to Yoga Journal and Vegetarian Times as group publisher.
Before rejoining AIM, Ebersole was serving as CEO of Dirty Girl Mud Run. Andrew Clurman, president and COO, says that he will be key to growing the group's content and event business.
Tkach is joining the Yoga Journal and Vegetarian Times Group as it becomes more aggressive with its multiplatform publishing strategy. Tuesday, Yoga Journal introduced its new, aggressive cross-platform strategy. The magazine and the website have been redesigned to give readers a product with a more modern look and feel.
The company also made a few additional moves.
Jonathan Dorn, SVP of content and product development for the Home and Outdoor Groups will add the Equine Group to his purview. Also, Equine Group publisher, Dave Andrick, has been promoted to vice president and group publisher.
Joanna Shaw, Group Publisher of Better Nutrition and Amazing Wellness will now add Clean Eating to her portfolio. And Allen Crolius will now pivot his focus to the Mountain Group as vice president of sales and marketing.
Meet the Author
---