Active Interest Media (AIM) has promoted Patricia Fox (pictured) to executive vice president of operations for the enthusiast consumer magazine and events publisher. Fox will head consumer marketing and audience development, manufacturing and production, newsstand marketing and distribution, international licensing, public relations and research for the company.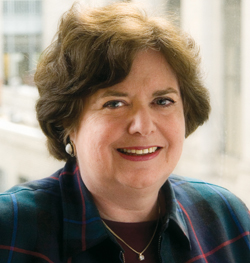 With Fox's promotion, her former role as senior vice president and general manager of AIM's Healthy Living Group will be filled by new hire Kim Paulsen. Paulsen, who previously worked as senior vice president at Penton Media in charge of Penton Marketing services, will now lead the division's magazines, custom content, websites, events and e-commerce brands including Yoga Journal, Vegetarian Times, Better Nutrition, Amazing Wellness, Muscle & Performance, Clean Eating, Oxygen and Muscle Mag.
AIM's other hire, announced concurrently with Paulsen's onboarding and Fox's promotion, was of Jason Brown who will work in the newly created position of vice president and general manger of digital. The former chief digital offer at George Little Management, where he managed all digital initiatives for GLM Shows including websites, databases and the launch of the 365 platform, is now charged with leading the company's development of multimedia platforms, audience and new corporate revenue models.
"AIM has doubled in size in the past five years," says Andy Clurman, AIM president and COO, in a statement. "We're thrilled to have Pat Fox increase her critical role in building AIM's domestic and international presence across all platforms and equally thrilled to have Kim and Jason—two phenomenal executives—join us as we position the company for our next growth phase."
Presently, AIM's five publishing groups—the Equine Network, the Home Buyer Group, the Healthy Living Group, the Marine Group and the Outdoor Group—reach roughly 40 million enthusiast consumers in 85 countries.