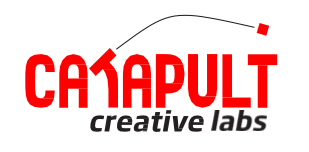 Active Interest Media is expanding again.
The El Segundo, CA-based enthusiast publisher announced Thursday the launch of its own in-house content marketing unit, Catapult Creative Labs.
With plans to provide cients with custom content, video, lead-gen, data services, and more, AIM says Catapult—which will operate out of Boulder, CO—debuts with several clients already signed from the markets in which its audiences live. The company publishes over fifty titles—from Angler's Journal and Backpacker to Vegetarian Times and Yoga Journal—broken down across six main markets.
On top of everything, AIM says Catapult will not only leverage access to cross-promotion in its magazine brands, but AIM brands' deep knowledge of and relationship with its audiences and event attendees.
Jonathan Dorn, AIM's SVP of digital and creative services, will take leadership of Catapult. Dorn served as editor-in-chief of Backpacker magazine for 11 years, accompanying the brand from Emmaus, PA to Colorado when it was purchased by AIM from Rodale in 2007. George Sass, editorial director for AIM's marine division, will run Catapult's day-to-day operations as managing director.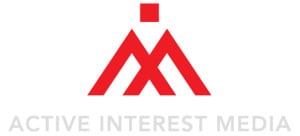 "This launch is a direct response to market demand," Dorn tells Folio:. "We've been hearing concerns from clients on several fronts: price, service, authenticity, and distribution. They've been concerned about rising costs and declining responsiveness as traditional agencies try to deliver more complex content marketing programs."
More significantly, Dorn says clients find that traditional agencies are limited in their abilities to deliver high-quality, authentic content, because most don't have the same presence in endemic markets that publishers do. The other main advantage that publishers have is their natural reach and distribution channels.
"For enthusiast media companies like AIM, the content marketing revolution plays to our core capabilities," Dorn tells Folio:. "There's no one better-positioned in our markets to answer the demand for credible storytelling and audience engagement that is both deep and broad."
While significant, Thursday's announcement to launch a marketing services unit comes with little surprise—neither for AIM nor the publishing industry at large. Major consumer players like Condé Nast and Hearst have been in the game for years, and enthusiast publishers like TEN and Rodale have followed suit (Rodale shuttered its content marketing agency, Rodale Grow, in November as part of an effort to focus on consumer-driven revenue).
What Catapult's launch does indicate is that AIM, like many in the industry, is continuing to seek growth opportunities both in and outside of its traditional business model. Last year, the company purchased enthusiast publisher August Home Media (as well as the brand Cabin Life) and in June bought direct mail service Outdoor Guide from Catalyst Communications.
"We expect the majority of our client base to come from AIM's core markets, but we welcome other clients who may want to tap our services and the audiences we speak to," continues Dorn. "George and I are already in negotiation with clients from outside the company's typical wheelhouse, and one of the projects would almost double our current revenue forecast all by itself. Catapult isn't just an in-house service division."
While some of Catapult's main components like video production and lead-gen have existed at AIM for some time, Dorn tells Folio: that the shift to create a distinct agency began last summer.
"Why did we place two former editors at the helm of Catapult?" said AIM CEO, Andy Clurman, in a prepared statement. "The reason is simple: At its core, effective marketing is telling compelling stories. Jon and George are both gifted storytellers, and they've been leading AIM's charge into cutting-edge digital, data, and lead generation services for several years."