Active Interest Media Buys Marine Group Assets from Source Interlink

Two magazine brands to be added to AIM's growing marine division.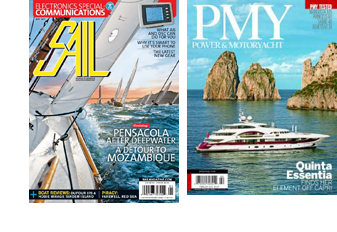 Active Interest Media, the enthusiast publisher with titles and events in the healthy living, home buying, marine and outdoor markets, has taken over the marine group from Source Interlink Media in an asset deal.
The brands included in the transaction are Power & Motoryacht and Sail. Terms were not released, but AIM is effectively taking over the publishing of the brands in an asset deal, with a performance-based buyout down the road—a deal similar to one AIM's outdoor group did with Skram Media in June, 2010. AIM COO Andy Clurman declined to offer more details on the terms of the deal, only noting it was an asset sale, not a stock-based transaction.
Power & Motoryacht is a monthly with a circulation of almost 150,000. According to Source Interlink, its website gets about 150,000 monthly uniques. Sail, also monthly, claims a rate base of 100,000.
This is the second acquisition AIM has done with Source Interlink. In 2010, AIM bought 7 print magazines serving the equine market, including EQUUS.
And with this deal, AIM has built up a significant marine group, having purchased Passagemaker and Passagemaker's Trawlerfest event, along with the Soundings brands from Dominion Enterprises in July, 2011. The company already had Yachts International magazine and produces the Miami Yacht & Brokerage Show, the Ft. Lauderdale International Boat Show and other boat shows in St. Petersberg and Sarasota.
According to Clurman, the deal closed on the first of February, and the back office and other systems will be decoupled from Source Interlink by early April.
Sail will remain in its Boston offices, while Power & Motoryacht will relocate from New York City to the Essex, CT office where the Soundings titles are produced.
Meet the Author
---