Active Interest Media is expanding its trade media efforts with the purchase of select assets from Catalyst Communications, the company announced Tuesday.
Chief among the properties acquired is Outdoor Guide, an outdoor and ski industry direct mail service published biannually with about 30 clients.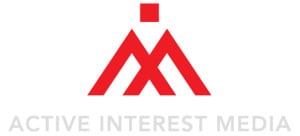 Terms weren't disclosed, nor was the property's size, though Kent Ebersol, vice president and general manager of AIM's outdoor group, characterizes the business as "medium-sized" for his company. Four of Catalyst's employees will come over to AIM in the deal.
"Most of our titles are consumer, but because we're in such niche markets, it helps fortify ourselves and helps us be authentic in that market if we're also in the trade part of the business," Ebersol says.
AIM is primarily a consumer publisher, but the company does have a trade media presence. Outdoor Guide will complement several of those titles.
Notably, the deal puts faith squarely on direct mail efforts. While execution on that belief runs counter to a growing preponderance of digital marketing solutions, the situation differs in every market. Andrew Clurman, CEO of AIM, has spoken about his company's success with direct mail for internal circulation growth in the past, and the purchase of Outdoor Guide essentially adds a dimension to the practice.
"This company is a database-driven company," Ebersol says. "As we get better and better at managing that database, direct mail is one of those levers we can pull to leverage it. Managing that database for other things—clients, retailers, vendors, marketers—that's all a part of the bigger picture. We're in that business and we believe in it, and direct mail is part of it."