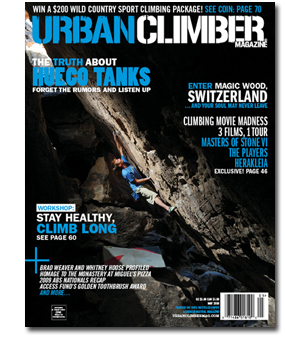 Active Interest Media, publisher of Backpacker and Yoga Journal, has closed on a deal to acquire climbing enthusiast publisher Skram Media, FOLIO: has learned. The deal includes Urban Climber, Mountain Gazette and Climbing magazine, with the brands being aligned under AIM's Outdoor Group.
The acquisition is structured to allow AIM to manage Skram operations with an agreement to purchase the company in three years based on certain performance benchmarks.
Mark Crowther, co-owner and publisher of Skram, will continue as publisher of the titles and will report to Outdoor Group publisher Kent Ebersole.
AIM has been working on the deal for the last six months, says Jon Dorn, general manager of the Outdoor Group and editor-in-chief of Backpacker. Dorn declined to offer specifics on the eventual sale price or revenues.
"We'll be able to bring resources to bear that were really hard for Skram, research being an obvious one," says Dorn. "And we'll see decent enough savings on the production contracts that we'll be able to increase the staff a bit."
To that end, AIM has hired Dougals MacDonald as editorial director of the climbing titles and editor-in-chief of Climbing, with Climbing editor-in-chief Jeff Achey moving to features editor.
This is the second 'non-traditional' acquisition for AIM. In early 2009,
AIM and F+W completed an asset swap where AIM acquired F+W's log and
timber group and F+W took over AIM's Southwest Art and The Collector's
Guide.
Skram, which is currently based in New York, purchased Climbing magazine from Primedia in early 2007 and then bought Mountain Gazette in September 2008.
Skram Media was represented in the deal by A. Buchholtz & Company, LLC.