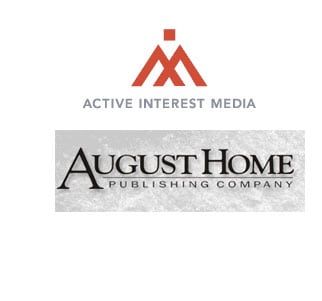 After several years of casual discussions between the companies, Active Interest Media has acquired Des Moines, Iowa-based August Home Publishing, an enthusiast media company in the woodworking, gardening and cooking markets.
Terms of the deal were not released.
August Home Publishing has been particularly successful at driving revenue from its readership through variety of sources: high-priced SIPs, video libraries, paid membership models, paid digital archives and a public television program.
Over the years, the company has also turned its headquarters into a multi-platform content and design facility where the media, cooking and video studios are located.
All of these factors will be leveraged by AIM across its portfolio of enthusiast media products. AIM's food brands, such as Vegetarian Times and Clean Eating, will shift their production to August Home Publishing's studio, for example.
August Home Publishing founder and CEO Don Peschke will become GM of a sixth division at AIM, Creative Home Arts, which will house the acquired assets. Peschke has already begun laying the groundwork to launch a digital archive for AIM's Yoga Journal.
"Don's been innovative in launching and marketing digital products," says AIM president and CEO Andy Clurman. "He really wants to do that for the AIM brands."