Access Intelligence Sells Health Group Brands to UCG

Deal includes Dorland Health and Contexo Media divisions.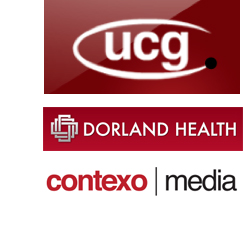 Access Intelligence has sold its Dorland Health and Contexo Media brands to Gaithersburg, Maryland-based UCG, a portfolio company with brands in the healthcare, financial services and telecom markets, among others.
Terms of the deal, done on behalf of UCG's DecisionHealth LLC, were not released.
Access Intelligence, parent company of FOLIO:, produces multiplatform content for several markets including media, energy and aviation/aerospace. Healthcare is a fourth grouping, but, as evidenced by the sale, is not considered as core to the company's strategic focus.
Contexo Media provides books, software and e-learning products for medical practices in the areas of reimbursement, coding and compliance. And Dorland Health publishes the monthly Case in Point as well as a group of newsletters.
UCG approached Access Intelligence in the spring to inquire about a deal, says Jennifer Schwartz, senior vice president of AI's healthcare group.
The two divisions being sold did not provide AI enough of a footprint in the healthcare market, and the product platforms did not quite match up with the other portfolio groups within the company.
"We don't have another business at AI quite like Contexo," says Schwartz, referring to the book-focused nature of its operation. "We tend to focus on e-media, paid content and live events and we don't necessarily want to focus on the book business. Plus, we're kind of a smaller player in the [healthcare] market."
Schwartz adds that UCG has a home health division, where the Dorland products, which target case managers, will make a good fit.
In a memo to Access Intelligence employees, CEO Don Pazour notes that the Contexo and Dorland products had received interest from several parties over the last year:
"Over the past year, several major players in the healthcare education marketplace have approached us and expressed interest in acquiring our Contexo Media and Dorland Health products. Given the intense interest in these businesses by strategic buyers, our position as the small player in a large market and the fact that our strategic vision going forward isn't focusing on book products within AI, we decided to explore the possibility of selling this part of the company."
The staff from both divisions will transfer to UCG along with the deal. Jerry Okabe, general manager of Contexo Media, will join DecisionHealth as vice president. Likewise, Carol Brault, publisher of Dorland Health and Contexo Media, will also join as vice president. Schwartz will remain at Access Intelligence.
"We think this is a great time to be expanding our footprint in the market for business information services for healthcare providers," said Steve Greenberg, president of DecisionHealth, in a statement. "Contexo Media and Dorland Health offer a strong product line, great customers and a talented team of employees, all of which we are excited to add to our organization."
The proceeds from the sale will be invested in AI's other product groupings, says Pazour in the staff memo:
"We have a number of launch proposals we will be supporting this year and next and we are also looking at acquisitions to enhance our other market positions. We will be focused on replacing the revenue that is exiting with innovative product offerings for our remaining market clusters."
Meet the Author
---