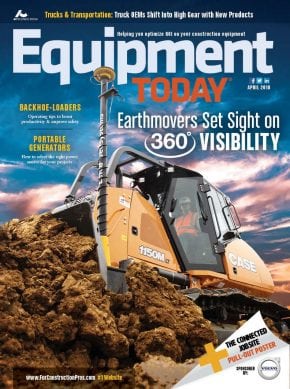 Anil Narang and Carl Wistreich—chairman and CEO, respectively, of AC Business Media—have sold their majority stake in the Wisconsin-based trade magazine publisher to Florida-based private equity firm Boyne Capital, the two sides announced Thursday.
Concurrent with the sale, former Grand View Media exec Barry Lovette is joining ACBM as its new CEO, effective immediately. Terms of the deal were not disclosed.
"AC Business Media is a market leader that is poised for future growth," said Lovette in a prepared statement, indicating that Boyne intends to invest significantly in ACBM's existing portfolio, which consists of ten b2b magazines as well as a handful of trade shows and digital channels, mostly serving the heavy construction space.
"We are excited to partner with Boyne and Barry," said Narang and Wistreich, who will remain with the company as minority owners, in a joint statement. "We are confident that they will take the best team in the industry and AC Business Media's outstanding customers to new heights."
The deal marks a return to publishing for Lovette, who up until 2015 had spent ten years as president and GM of b2b publisher Grand View Media, which was sold off in pieces by owner EBSCO Industries earlier this year. Lovette had spent the past two years as an executive partner at Salt Creek Capital, a San Francisco-based private equity firm.
Representing AC Business Media in the transaction was Connecticut-based Corporate Solutions, while Downs Rachlin Martin PLLC served as lead counsel. J2advisors acted as lead counsel to Boyne.
This is a developing story.