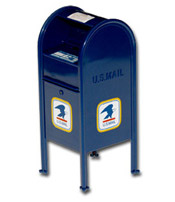 After receiving protests from groups like American Business Media over the timing of the proposed rate penalties for most flat-shaped mail that fails to meet so-called "deflection standards," the United States Postal Service pushed back implementation of the new standards from early this year until June 7. The intent, according to ABM, is to provide publishers and other mailers more time to understand what will pass under the new standards before the penalty program kicks in on October 3.
The new standards, commonly referred to as the "droop test," measure the flexibility of magazines and catalogs and is expected to levy significant fines for publications that are deemed too "droopy."
According to ABM, the penalties will be severe for mail that is "presorted to carrier routes and smaller for less finely sorted mail." In a letter to members, ABM chairperson and Vance Publishing president and COO Peggy Walker urged publishers—especially those that publish tabloid-size publications—to work with their printers immediately to determine whether their magazines will pass the test and to make any necessary alterations. Few, if any, ABM publications will be exempt, she said.
"By then [June 7], the hope is that printers may be able to obtain specialized equipment, such as in-line quarter folders, that will help publications destined for failure to meet the droop test at a reasonable cost," Walker wrote in the memo. "Because it is never sorted on machines in any event, the penalties will not apply to 'saturation' or 'high-density' mail or to mail entered into the postal system at the destination delivery unit where the carriers work."
According to a recent post by anonymous blogger Dead Tree Edition, publications that are unusually tall and/or wide are equally at risk of failing the droop test. "Oversized magazines may still be inserted into newspapers, sold on newsstands, handed out at trade shows, and distributed via alternate delivery," the post reads. "But unless the Postal Service changes the regulations and/or the proposed penalties, the sight of a mailbox containing an oversized magazine or catalog could become extremely rare."
Thinner publications—even those of standard trim size—also are at risk for failing the test. In her memo, Walker said publishers might consider increasing pages, increasing paper or cover stock weight, quarter folding and using heavier stock for inserts. Walker said that although the USPS has delayed implementation before it is unlikely to do so again.
Walker said the rate penalty for pieces failing the new test will be severe for mail that is presorted to carrier routes and smaller for less finely sorted mail. Below is a chart included in her memo that shows current piece rates for periodicals and the penalties that will be imposed on pieces that fail the test.
 
Per Piece
Current Rate
Rate for
copies that fail
Variance % increase
Mxd ADC Auto
0.403
0.561
0.158
39.2%
Mxd ADC NonAuto
0.435
0.606
0.171
39.3%
ADC Auto
0.377
0.467
0.09
23.9%
ADC NonAuto
0.4
0.491
0.091
22.8%
3 Digit Auto
0.362
0.407
0.045
12.4%
3 Digit NonAuto
0.383
0.417
0.034
8.9%
5 Digit Auto
0.276
0.3
0.024
8.7%
5 Digit NonAuto
0.286
0.301
0.015
5.2%
Carrier Route
0.178
0.276
0.098
55.1%