ABM OK With Elimination of Saturday Delivery

It will be a 'real challenge,' but trade pubs can deal with it.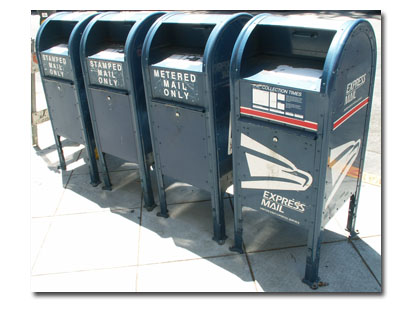 The USPS, as everyone knows by now, is in dire financial straits. Among a raft of cost-cutting proposals put forth by the Postmaster General is the elimination of Saturday delivery. ABM has announced that it is in favor of the measure—to a point.
Facing a staggering $250 billion loss over the next ten years, the severity of the USPS's problems practically overwhelms any challenge by its constituency to dramatic proposals to cut costs—particularly those that pass on burdensome price increases or impact the timeliness of periodicals.
ABM, for its part, has come out and said, in effect, that it's OK with the elimination of Saturday delivery—an issue that's probably less concerning for trade pubs, whose subscribers receive magazines at the office, than it is for consumer publications. "Therefore, while reduced service levels would pose a real challenge to ABM members, ABM can accept the elimination of Saturday street mail delivery and pickup, as long as weekend mail processing is maintained, as one of several steps that should be considered," says the association in a statement.
Note that ABM says "as long as weekend mail processing is maintained." That's a key condition along with the USPS's continued efforts to solve its facilities and personnel matters—particularly "overpayments into the retiree healthcare trust fund and the Civil Service Retirement Fund."
An audit has found that the USPS overpaid the Civil Service Retirement System (CSRS) by $75 billion between 1972 and 2009—the return of which, or the realization of the benefits of the overpayment, could "fully fund the pension and health retiree plans," concludes the Office of Inspector General in the audit report. The $7 billion the USPS spends each year on pre-funding and premiums would be taken care of, and interest income would cover the premiums.
Click here for ABM's full statement on the issue.
Meet the Author
---