ABM to Include Digital, Data Revenues in BIN Reporting

CEO: Expansion offers more 'realistic' assessment of b-to-b industry.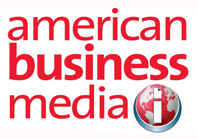 American Business Media has expanded its Business Information Network reporting to include publisher-generated digital and data revenues, in addition to print- and tradeshow-related revenue.
According to ABM president and CEO Gordon Hughes, the expanded reporting offers publisher members a "more comprehensive and realistic assessment of the b-to-b-industry." ABM says digital and data have both grown in share and combined account for about quarter of the industry's revenue dollars.
In 2009, digital b-to-b revenues were about $4 billion, down 3 percent from 2008. Data revenues, meanwhile, grew 6.7 percent to $1.6 billion. Print revenues dropped 24 percent to $7.5 billion while tradeshow revenues were $9.4 billion, down 15.8 percent.
Meet the Author
---