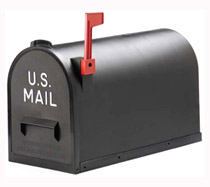 Earlier this month, the United States Postal Service issued new rules covering supplements to periodicals, product samples in periodicals, and "novelty pages," which are said to be effective by September 7.
According to David Straus, American Business Media's Washington counsel and postal expert, the most promising of the changes, for b-to-b publishers, is the elimination of the requirement that supplements must have 25 percent non-advertising content.  "That rule has caused many problems … especially when the supplement had a single sponsor and/or was prepared by a third party," Straus wrote recently in an e-mail to ABM members. "With the elimination of this requirement, your advertising sales people ought to be able to sell more supplements and bring in significant new revenue."
This week, ABM released information about the rule changes and how exactly they should affect publishers. See below for the entire post:
Changes to USPS Periodical Content Rules Affect Publishers

ABM's ongoing effort to represent members' best interests in Washington has included diligently monitoring the Postal Service's decisions regarding supplements to periodicals, product samples in periodicals, and so-called "novelty pages." ABM is pleased to present the new rules as they affect publishers.

"These rules result from a too-long battle to obtain a loosening of these content standards in order to permit publishers to obtain additional, innovative advertising," says David Straus, ABM's Washington counsel and postal expert.

Changes to the standards in this final rule concentrate on the four areas of pages, supplements, products, and mailpiece construction, which covers pieces without mailing wrappers, cover pages or protective covers.

Pages

In response to a 1995 Postal Service ruling allowing publishers to fasten printed pages with grommets, string, and rubber bands—as well as with staples, saddle stitching, or spiral binding—while maintaining the USPS Periodicals shipping rate, publishers have argued that the rules "unduly limit creativity in designing publications that appeal to their readers and advertisers." Citing technological advancements, publishers took issue with the fact that neither private shipping companies nor newsstands restrict sound devices or video components within a printed page, for example, while the USPS does.

The Postal Service agreed and the recent decision changed the rule's first sentence language from "fasten" to "non-paper" so that non-paper materials, in addition to fastening materials, would be accepted at the Periodicals rate; the language "Not all elements that make up a multilayer page must be printed" was inserted.

"With the elimination of this requirement, your advertising sales people ought to be able to sell more supplements and bring in significant new revenue," says Straus.

Supplements

ABM is pleased to announce that the 25 percent non-advertising material for supplements rule has been omitted "except for separately addressed loose supplements mailed with the host publication outside a wrapper or polybag." This allows publishers more latitude in deciding where to place advertising.

Product Samples

While the Postal Service continues to exclude products including stationery, cassettes, floppy disks, DVDs, and CDs from Periodicals rates, it now allows product samples in de minimis form to be included as part of a printed sheet.

Further revised language includes (but is not limited to):

■ Product samples may not be included in a Periodicals publication mailed at letter-sized prices.
■ The combined weight of product samples in an issue of a Periodicals publication cannot exceed 3.3 ounces.
■ Any product sample that is a "packet" is limited to a weight of no more than one ounce with a burst strength minimum of 3,000 pounds per square inch.

Mailpiece Construction

The Postal Service rules on mailings without wrappers will be amended to allow a single sheet prepared as an attachment to be securely attached along the bound edge on the outside of an unwrapped publication, as long as the sheet does not exceed the dimensions of the cover, and allowing a 3/4-inch clearance of any open edge.

Unwrapped pieces must have a cover page or protective cover that must cover both the front and back of the host publication and extend to within at least 3/4-inch of any open edge.

Take Advantage Now

Although the new rules are to be made effective on September 7, publishers may actually take advantage of them immediately by asking for an exception from the USPS's Pricing and Classification Service Center, according to Straus.