ABM Expects 3.5 Percent Postage Increase for 2013

Publishers should plan for standard CPI increases, but no exigent bump.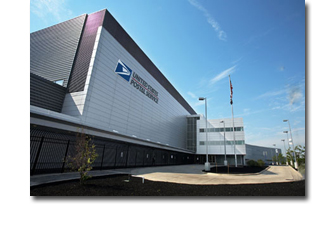 Periodicals can expect a slightly-higher-than-normal rate increase in postage for next year, but not the exigent hike some had feared, according to recent estimates released by the Association of Business Information & Media Companies [ABM].
An annual increase determined by the Consumer Price Index [CPI] will be about 2.5 to 3 percent, says Jack Widener, ABM's Postal Counsel, while the U.S. Postal Service [USPS] may also choose to tack on an additional 0.5 percent in "banked" increases they had not applied in previous years.
The CPI data has been trending downward in recent months, but Widener says it's too early to tell whether the actual increase will be closer to 2.5 or 3 percent. The same goes for the banked percentage—Widener says it's 50-50 at this point—so he suggests publishers budget for a 3.5 percent increase.
An official announcement by the USPS is expected in mid-October, with implementation coming January 27, 2013. Periodical postage was raised 2.133 percent for 2011.
While some publishers are still concerned about the looming possibility of an exigent rate hike—the USPS pursued a special 4 percent increase last summer but decided to drop the request weeks later—Widener believes that Postmaster General Patrick Donahoe is sincere in his stance against it.
"The Postmaster General does not want to put more pressure on the mailers and potentially drive business away," Widener says. "He doesn't want to raise pressure on mailers above the CPI. He wants to keep the post office as competitive as he can."
Instead, ABM lobbyist Tom Carpenter argues, Donahoe is intent on pursuing long-term changes through legislation. An exigent rate increase would only provide short-term relief, while taking the pressure off Congress to enact long-term measures.
"I think [it's] dead on about the postal service wanting to put pressure on Congress," Carpenter says. "I think the postal service's problems are too big to where an exigent rate increase that only diminishes mail volume and drives away customers ultimately is still not in their long-term interests. Their issues are simply too large for even an exigent rate increase to buy them much time."
Widener's estimates come weeks after the USPS announced a $5.2 billion loss for the second quarter.
Meet the Author
---