UPDATE: ABM Annual Revenue Falls 16 Percent to $5.5 Million

Attributes losses to lower membership dues, event attendance, sponsorships.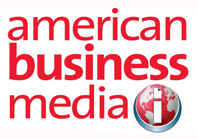 For the fiscal year ending June 30, American Business Media reported $5.49 million in revenue, down roughly 16 percent from $6.5 million in 2008, according to the group's recently released annual report. Revenues this year were off budget by 24 percent, or about $1.7 million.
The trade association reported an operating loss—excluding  interest and dividends—of approximately $200,000 for 2009.
ABM attributed the losses to a decrease in membership dues, as well as to lower event attendance and sponsorship. Membership dues, in fact, took a significant hit, down 17.3 percent to $3.42 million, compared to $4.14 million in 2008. Associate member dues revenue was $567,329, down from $651,889 last year.
UPDATE: At the end of fiscal 2009, ABM's membership totaled 294, down slightly from 330 at the end of fiscal 2008. Associate members account for the "vast majority" of members that have left the association, ABM CMO Mark Rothman told FOLIO:. He also noted that the group plans to change its dues structure soon to "reflect current economic conditions."
Revenue also fell dramatically from its signature event, the ABM Spring Meeting, decreasing nearly 60 percent from $471,200 in 2008 to $195,625 this year. Revenue from its Neal Awards program fell 39 percent to $170,482. Revenue from the Creative Excellence in Business Advertising Awards (CEBA) increased about 13 percent to $160,475.
Revenue from ABM's other forums and conferences was $737,210, up from $617,682 last year. Earlier this year, ABM transformed its two-day Digital Velocity conference into a half-day series of live Webinars, produced at the association's offices.
ABM CEO Gordon Hughes could not be immediately reached for comment.
ABM instituted several cost-cutting initiatives to help counteract its losses, including a reduction in staff from 21 to 12, as was previously reported by FOLIO:. The group lowered its marketing expenses from roughly $1.9 million in 2008 to $1.3 million this year and decreased its lobbying expenses about 11 percent to $357,113. Overall, the group reduced expenses 22 percent, or $1.6 million.
Member services expenses, meanwhile, increased slightly to $3.43 million, compared to $3.38 million last year.
Meet the Author
---