ABM Adds 15 New Members

AOL Industry, BizBash among newbies while former member Questex Media returns.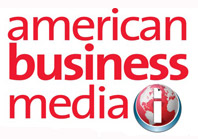 The American Business Media board of directors voted in 15 new members this week during the association's annual Executive Forum, held in Chicago.
New media members include AOL Industry, which offers industry-specific sites such as AOL Energy and AOL Defense; events specialists BizBash; CFO Publishing; Club & Resort Business/Harbor Communications; Group C and French media company I&MI Media. Former ABM member Questex Media has also renewed its membership.
Meanwhile, several vendors joined as associate members including two companies that help display publisher content on tablets (Abannan, Moving Media/Magplus); two b-to-b daily deal sites (Bizy, RapidBuyr); as well as Superior Media Solutions, Verified Audit Circulation and online directory and leads service ZoomInfo.
"We are proud to welcome these 15 organizations into membership," says ABM president and CEO Clark Pettit in a statement. "Focused on a wide range of products and services, from content management technology and digital edition software to integrated and international media, these members reflect ABM's new direction by demonstrating how the b-to-b industry is evolving and expanding with new capabilities, business models and platforms."
After a brutal 2008-2009 in which many ABM members canceled membership to save money, several former members rejoined ABM last year including Bloomberg, Cygnus, Quadrant HealthCom, DTN/The Progressive Farmer and SourceMedia.
Meet the Authors
---