ABCi Releases New Mobile Audit Report

Audience, download, usage metrics featured from range of devices and platforms.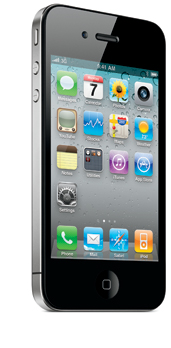 ABC has finished its reviews of mobile audit partners Verve Wireless and Handmark and has released  its new mobile audit report, called m.Audit Report. The report is a 5 paragraph, standalone statement that's released via ABC's interactive unit ABCi.
The report is not required like a traditional publishers statement and publishers can be flexible with the information they want displayed and the frequency of the report itself, says Neal Lulofs, ABC's senior vice president of communications and strategic planning. Reports can reflect monthly, quarterly or six-month periods, for example.
Key features include mobile audience by device; page view, visit and cookie metrics; paid app download and usage totals; and activity by day and time of day. The prototype that ABC features here (pdf) hits the highlights, says Lulofs, but it can be customized to only feature app usage or can pull in other mobile stats such a social media usage, assuming there's an auditable trail of data.
Page views, visits and unique cookies are broken out by totals, daily averages and weekday and weekend metrics. Average number of page views per visit and average page views per unique cookie are also broken out.
App metrics are divided along download and usage lines, with total number of downloads shown for a six-month period alongside monthly totals for that same period. App usage is reported for the month and includes breakdowns by device (smartphone or e-reader) and the average length of time for a visit. This paragraph also includes the average number of SMS and MMS text alerts sent—broken down by number of subscribers versus how many were actually delivered.
Paragraph 3 features graphs and tables depicting average usage by day of the week and time of day. Total mobile activity each day of the month is also featured.
The report also breaks out usage according to operating systems such as iPhone, Android, Windows and Blackberry.
The report has been introduced as a standalone document, says Lulofs, but the information can also be integrated into ABC's other multimedia reports. Fees depend on how much data publishers want audited. Pricing ranges from $3,000 to $7,000 per audit.
Lulofs says there are a couple of beta audits currently in the works and will be released this fall, but the report is available to publishers as of now.
Meet the Author
---