ABC Wants Faster Rapid Report Filings

Board approves new guidelines to speed up consumer reporting process.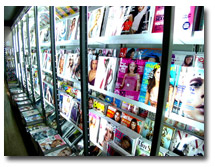 The Audit Bureau of Circulations has established a set of initial posting guidelines in hopes of speeding up and regulating the process for consumer magazines to file their circulation figures with the Rapid Report program. ABC's board approved the guidelines in a meeting last week.
Until now, the filing process has been a bit haphazard with publishers filing their sales numbers "basically whenever they get around to it," the ABC said in a recent interview with FOLIO:. The guidelines come as consumer publishers are facing increased pressure from some advertisers to deliver engagement numbers more frequently.
According to the new guidelines, weekly magazine publishers will be required to post their initial per-issue projections no later than three weeks after the on-sale date. Monthly magazine publishers will need to file no later than seven weeks after going on sale.
"As buyers, we recognize that this data is an estimate posting or early glimpse of a publication's circulation, not the final audit," Robin Steinberg, senior vice president and director of print investment at MediaVest USA said in a statement. "This gives us the ability to ask the right questions of our partners. The timely availability of this information is vital as we compare print with the myriad of other media options in today's changing marketplace."
When it launched in 2006, the Rapid Report system—which allows publishers to voluntarily report their top-line circulation data on an issue-by-issue basis within weeks of the on-sale date—was slow to get participation from major publishers, who were reluctant to share the data with rivals. The free service seemed to finally gain traction last fall when Time Inc. joined the program.
Today, a growing number of major magazine publishers have joined that program. American Media Inc. and Meredith have been on board since the beginning. Others, including Bauer, Bonnier, Condé Nast, Hachette, Hearst, Martha Stewart Living Omnimedia and long-time Rapid Report holdout Wenner Media, have since signed on.
Meet the Author
---