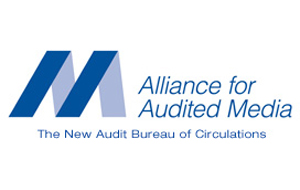 The Alliance for Audited Media has merged with ImServices Group, a digital auditing firm, the organization announced Monday.
ImServices specializes in monitoring issues related to the growing world of ad technology, like viewability, illegitimate clicks and traffic fraud.
The merger was effective May 30. Terms weren't disclosed.
"When you look at all the issues that are in the industry related to fraud and digital auditing, it's time for a lot of organizations to come together to address those," says Tom Drouillard, AAM's CEO, president and managing director. "It's about bringing our digital auditing capabilities together with ImServices, since we do some things differently, so it allows us to connect those into a service platform and offer some new solutions off of it."
The groups have actually worked together for several years, Drouillard says, but the official pairing will see ImServices move into AAM's Illinois headquarters and report within the same structure.