AAM Adjusts Reporting Measures

Scan-based "shrink" allowances, issue-by-issue reporting among changes.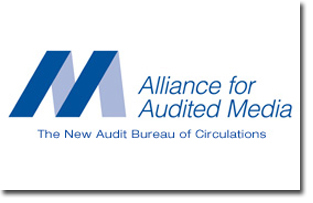 The Alliance for Audited Media (AAM) introduced several new reporting guidelines following its most recent board of directors meeting.
Most notably, the board approved "shrink" allowances for member magazine newsstand sales. A limited percentage of "shrink," the difference between physically tallied sales figures and those recorded in a retailer's scan system, will be applied to single copy sales.
Margins of error are typically attributed to scanning failures and manual overrides categorizing magazines as "general merchandise" rather subtracting them from the inventory of a specific title.
Wholesalers have been keeping parallel accounting systems for years, says Mike Lavery, president and managing director of AAM, but this is the industry's first attempt to account for shrink at the publisher level. Discussions around addressing the issue had been on-going for the last two years with increasing relevance as more retailers moved to scanning systems.
"The scan-based trading allowance is intended to provide a leveling of the accounting playing field," he says, "between those retailers who use a more traditional physical inventory approach and those retailers who might miss paid-circulation sales accounting as a result of misread UPC codes."
There will likely always be two systems, he adds, as many smaller retailers like roadside kiosks and independent bookstores lack scanning technology, but the shrink allowance is intended to narrow the gap between them.
AAM will audit the processes and information gathered. Allowance percentages will be reevaluated on a yearly basis, Lavery says, as the group continues to collect data on the error margins.
Issue-by-Issue Reporting Mandate
AAM also announced mandatory issue-by-issue reporting for magazines with circulations above 250,000.
Use of the group's Rapid Report tool had been optional for the last six years, but will now be required for larger publications, about one third of the group's total magazine membership. The decision was motivated by increasing demand in the marketplace, according to Lavery.
"One of the trends in the industry for both media buyers and sellers has been timeliness of data," he says. "Supported by a strong interest on both sides, we felt that it was appropriate to make it a requirement."
Data must be submitted by the end of the month following the month of the issue, although it can be updated at any point before the publisher's statement is filed. Penalties for noncompliance will include withholding of circulation statements and inclusion in AAM's databases.
There were no discussions about a similar mandate for smaller publications, Lavery says.
AAM also agreed to extend its test period with unlimited access digital magazine provider Next Issue Media to March 2014.
To stay updated on the latest FOLIO: news, become a Facebook fan and follow us on Twitter!
Meet the Author
---