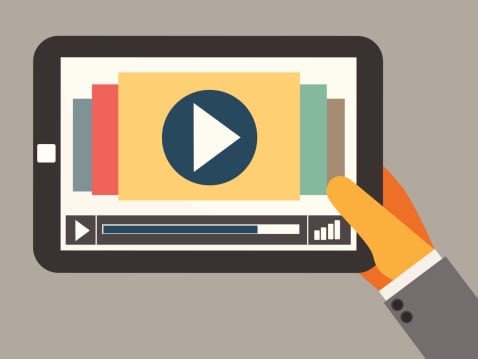 If you are keeping up-to-date with your trade publications, it seems like the video revolution is all around us. Major publishers are making significant investments in video and reportedly seeing solid ROIs; publishers distributing their videos on Facebook are seeing huge growth in audiences (Quartz saw 200 million video views in less than 10 months), and U.S. online video watching has become the norm (nearly two-thirds of all Americans are watching videos online, with OTT viewing increasing exponentially in the last year). This major shift in consumption patterns is not an overnight phenomenon (more than 15 years ago, I led The Paley Center for Media's digital strategy focused on bringing television programming online), but for most publishing companies this is still new, untested, and unproven territory.
So what should your video strategy be? Is it really the next online story-telling medium, one that you must invest in? What type of ROI can you expect? And should you be rushing to (re)-train all of your journalists on video storytelling?
In short, the answers to the above are publication-specific. Don't let the hype sweep you away. Keep in mind that while the video revolution is here, the art and joy of the printed word isn't going away.
So let's begin with the most basic question—do publishers need to have a video strategy? The answer is a resounding yes. Even if the strategy is not to invest in video, being mindful of the opportunity and costs is critical to having a comprehensive digital strategy. Video is an important storytelling medium online and on mobile devices that shouldn't be overlooked.
In assessing whether you should invest in video, consider the following:
Compelling Content

Video works if you have compelling content, but compelling content for print isn't necessarily compelling in video (and vice versa). For instance, everyone loves watching "stupid" cat videos, but how many of us are going to read about that same cat chasing after a light? In the same vein, publishers (particularly, B2B publishers) need to think about why their core audiences would rather consume a story via video than with words—how does video make the story more engaging or interesting?
Time is Money

For B2B publishers in particular, your audiences are more time-sensitive than ever. If a video takes five to seven minutes to view, but could have been encapsulated into an article that would have been read in less than three minutes, did you do your reader a disservice? Good editing and well-scripted video interviews are a necessity for the strategy to work.
On the flip-side the cost of creating compelling video content can be quite expensive. Good video production typically requires more bodies, more time to produce, and, overall, is a bigger investment (for each story). Typical costs include lighting/studio, editing production personnel, hardware equipment (cameras, etc.), and software tools.
Dig Deeper: How one B2B publisher struck gold with paid video.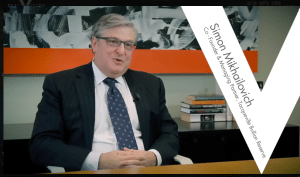 Editorial Capabilities

Next, you should assess whether you have an editorial team that is skilled in video storytelling. Print journalists tend to have different skills from videographers. Telling a story with video is different than with the pen. Also, remember that time spent with videos is often for entertainment or infotainment and less for documentaries or "hard" news.
Additionally, who is going to be in front of the camera? Many print journalists are not comfortable being the "face-man", and even those who are comfortable may come across poorly. Do print journalists know how to ask questions on camera and elicit responses that are engaging and that will hold the viewer's interest?
Where is the Return on Investment?

Many B2C publishers are investing in video because they are able to get much higher CPMs with video ads (video ads are 5–30x those of banner ads); however, B2B publishers are not necessarily seeing the same lift—and in some cases no lift at all—because their audiences are more targeted and already sell banner ads at high CPMs. Also, be aware that there is a hidden cost with pre-rolls that is often not appreciated; pre-roll advertising is one of the main reasons that internet users are turning to ad blockers.
Furthermore, in evaluating the video opportunity, consider whether your advertisers can produce video ads. In some B2B marketplaces, your advertising clients simply don't have the budgets or skills to produce pre-rolls. This may change over time, but be cognizant of this challenge for your clients—it may be an opportunity as well.
Also be sure to calculate your scale—how big is your audience and how many video views can you expect relative to the CPM and cost of producing the video? In thinking about scale, you should also consider distribution. Will the video only be watched on your site or will you leverage sites like Facebook, YouTube and Vimeo to reach a larger audience? For B2B publishing, be careful of the trade-off between reaching mass audiences and the long-term costs of exposing your advertisers to non-endemics.
Finally, consider this—do you even need to produce your own video to sell pre-roll advertising? YouTube and Facebook collectively have the lion's share of online video viewing (upwards of 70 percent). Both sites have opened up their ad platforms such that you can place a pre-roll on their sites targeted to your audiences.
For example, if trying to reach lawyers via a pre-roll, target them on YouTube by uploading your first-party data. Before the lawyer watches that next home improvement video, they will see the targeted ad you placed on behalf of your client.
Besides video being a new ad revenue product, what other advantages are there in investing in video for your site?
Successfully shifting your publication to become a leading video story-teller IS as hard as your editorial team thinks it is. It needs to be incorporated into the DNA of the company and shouldn't be viewed as just another channel or product. Keep in mind that publishers and broadcasters have coexisted for many years and neither have successfully gotten into the other's business. When was the last time you turned to your broadcasting app to get deep news analysis?
So is a moving picture worth a thousands words? You tell me.
Folio: The Truth in Publishing – Part 3
What are your investment plans for video?
Less investment
About the same
More investment
Significantly more investment
Presently, what is your opinion of video?
All hype
A wise investment
Not sure
What percentage of your audience watches videos on your site?
<20%
20% – 40%
40% – 60%
60% – 80%
>80%
What percentage of your revenue comes from online advertising?
<20%
20% – 40%
40% – 60%
60% – 80%
>80%
What type of publisher are you?
Mass Consumer
B2B
Association
City/Regional
All answers are anonymous.
Have your say…