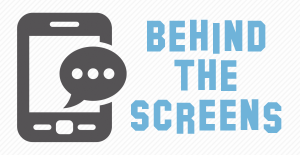 Few magazine brands have experienced more explosive growth in video over the past year than InStyle. 
Under the direction of special projects director Ruthie Friedlander and editor-in-chief Laura Brown, the fashion and celeb-focused title nearly quadrupled the number of unique video viewers on its own channels over the course of 2017—according to the latest brand audience report released by the MPA—and garnered an additional 215 million video views across Facebook, Instagram, Twitter, and YouTube during the same period.
"Video is the most dynamic way to show off our content," special projects director Ruthie Friedlander tells Folio:. "It really enables us to tell a story with voice."
Friedlander, who joined InStyle as site director in 2016, says the brand's 15-member digital team (four of which are devoted to social media) now integrates a video component into every single post on InStyle's website, and works closely with a centralized video team at Time Inc. (now Meredith Corp.) to apply their expertise in the medium to the brand's editorial content.
One of the team's more recent projects included reprising 2017's wildly popular Golden Globes "elevator vignettes"—a series of five-to-ten-second videos featuring various celebrities purportedly on their way up to the award show's official InStyle after-party.
This year's crop of videos, published on InStyle's own channels as well as its social media accounts on January 7, the night of the Golden Globes, garnered just under 107 million views over the first 48 hours, including 35 million on InStyle's owned-and-operated channels alone. Better yet—the full rollout was sponsored by personal care brand EyeLove.
"We've worked hard to create series that we know our audience will continue to respond to," adds Friedlander. "We also have continued to invest our efforts into service-related videos—how to's, explainers—which we know our audience loves."
Folio: sat down with Friedlander to learn more about InStyle's digital strategy and what she's learned from the brand's success in video.
---
Folio: Which particular formats and subjects have you found perform particularly well on different channels? 
Ruthie Friedlander: Instagram videos featuring celebrities have been huge for us—the Golden Globes Elevator Booth is our greatest original content success. Our video series "Dirty Laundry" with [editor-in-chief] Laura Brown, airing on PeopleTV (in which our EIC talks to celebrities about the stories behind their clothes in a laundromat) has also proven incredibly successful. We've found that both Laura and InStyle translate nicely to longer form videos on OTT. 
Folio: What metrics or KPI's are you tracking on various channels? 
Friedlander: There are so many ways to evaluate whether a video did well. On social, the engagement is of the utmost importance. On YouTube, views. We also care a lot about the length of time the video stays relevant for. We want to make sure our videos last beyond their one-time success hit. 
Folio: Regarding those Golden Globes elevator videos, what from your perspective made them such a resounding success this year and last year? 
Friedlander: There are so many logistical things that made our booth successful this year and last. Having a tight team, a great director, a rockstar social media manager…the behind the scenes crew was key. I think what made our videos stand out was the speed at which we got them out. We had multiple editors on site, which enabled us to give talent their videos within in minutes of shooting. But more importantly, the celebs have fun doing it. It wasn't awkward, forced, or overly designed. It was a moment for people to let loose and show off their personality. 
Folio: What makes them particularly well suited to InStyle's voice and identity? 
Friedlander: The videos have the perfect mix of A-list celeb and epic humor, which is exactly what InStyle is: celebrities with strong, powerful voices. It also helped that we did them last year, and people remembered them and came back looking for them. Fans were begging us in the comments to post the videos of certain celebrities.
Folio: When you're going back to something that has worked for you in the past, what are some of the ways you keep things new and fresh? 
Friedlander: We think of it as a great thing that the talent knew what they were going to be participating in. In fact, we had lots of celebs tell us that they had been thinking about what they'd be doing this year because they loved it so much last year. But we don't want it to get stale. So this year, we had Kelly Wearstler design the booth. Next year? Perhaps we do a different designer, throw in some props, give it a theme. The opportunities are endless. 
Folio: Are sponsor integrations like these something you see as an opportunity for InStyle going forward? 
Friedlander: Of course! We love working with partners on projects like this. 
Folio: When you think about looking ahead, what are some of the ways magazine brands can innovate in video beyond just adapting existing articles? 
Friedlander: Making dynamic [content] starts at the ideation process. Don't get too caught up in making sure it hits a certain number. Make sure you and your team are obsessed with the idea.