People on the Move

Condé Nast hires new head of data strategy and more…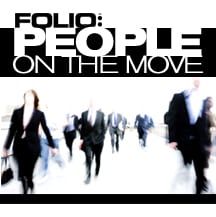 Karthic Bala has been appointed head of data strategy at Condé Nast. Effective November 16th, Bala will lead Condé Nast's data capabilities across the company's business groups, with a focus on growing its ad supported and consumer revenue streams.

Karthic most recently served as president of Precision Health Data Institute at Everyday Health, where he built profitable data-led business products. Previously, he oversaw Viacom's business intelligence and data-warehousing department as its director of application development, and has worked at TIAA-CREF and IBM.

"Data strategy will play an increasingly important role for Condé Nast as we continue to expand our digital business," said Fred Santarpia, Condé Nast executive vice president and chief digital officer. "Karthic's extensive experience and in-depth knowledge will be fundamental as we grow our capabilities on all platforms."
Here are the rest of this week's people on the move:
Meredith Xcelerated Marketing has announced that Georgine Anton has been promoted to executive vice president, general manager. Anton has spent more than 15 years at Meredith, helping major marketers such as Kraft create a series of innovative products in the mobile, digital and custom content areas.
Caity Weaver will join GQ as writer and editor, it was announced by editor-in-chief Jim Nelson. Prior to GQ Weaver was a senior editor at Gawker, where she headed up their entertainment vertical.
Eliza Borné has been named the new editor of the Oxford American, succeeding Roger D. Hodge, who left the magazine in June. Borné joined the magazine in 2013 as associate editor and was promoted to managing editor in 2014. Since June 2015, she has served as interim editor.
Keith Hernandez has been named president of Slate. Hernandez comes to Slate from BuzzFeed, where he led revenue and brand strategy efforts for teams in North America and Australia.
Meredith Corporation announced that Jennifer Marder will join the Meredith Weddings Group in the role of associate publisher/sales. Marder comes to the MWG from MORE magazine, where she served as Managing Director.
Better Homes and Gardens announced that Eugenia Soto has been named senior style editor at the magazine. Soto was most recently style director of Veranda at Hearst Magazines.
Guardian US has made several appointments: Judy Tong has been named news editor, West Coast. She had been metro editor at The New York Times. Matthew Teague has been named Southern correspondent. Most recently, he had been global correspondent at the Los Angeles Times. Mona Chalabi has been named data editor. She had been lead writer at FiveThirtyEight.
Yoni Appelbaum has been named Washington bureau chief at The Atlantic. He had been politics editor there.
Meet the Author
---