From big data to responsive design to the next iOS, technology has become inextricably linked to publishing.
No one has a perfect model for it yet though. In many cases, content has raced ahead of monetization. In other instances, it's reversed. Neither side is stopping to wait for the other to catch up though-they're continuing to innovate.
Here, FOLIO: talks to publishers on both sides of the aisle to hear what specific technologies or broader trends they think will have an impact on the industry in 2014.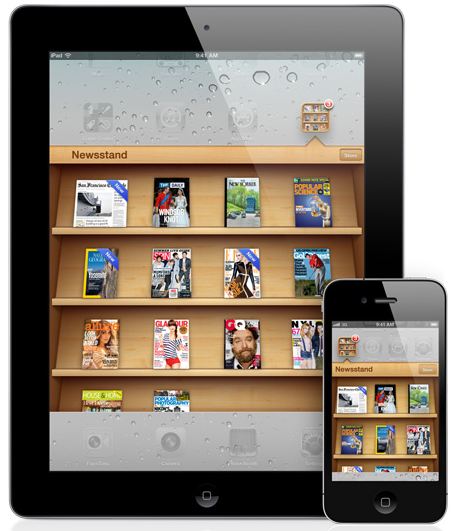 The End of Digital Replicas: "Digital extensions will rapidly evolve," says Josh Klenert, VP of design and UX for the Huffington Post Media Group. "More digital-only magazines will appear on the market while traditional publishers will kick the replica model with their digital publications in favor of more frequently updated content that's more inline with digital consumption habits."
Coding for the Commoners: "Since the Web began, online publishing has for the most part resulted in little more than the HTML equivalent of newspaper or magazine pages," says Eric Knorr, editor-in-chief of IDG's InfoWorld. "In 2014, that will start to change, as JavaScript programming tools that emerged this year will enable non-technical Web editors to post stories that behave more like apps than static articles, with contextual data visualizations and other interactive features."
Newsletters as a Mobile Strategy: "What's old is new again, as news publishers realize that sending quality content into users' inboxes is one of the most effective mobile strategies possible," says Kevin Delaney, editor-in-chief of Quartz. "For too long, publishers have focused their email efforts on automated lists of headline links designed to try to force users to click back to their desktop sites. Their single-digit open rates are proof of the failure of that strategy.
"But now more organizations, including news startups like Quartz, are approaching email newsletters as a bespoke, editorial product written with voice and standalone utility. Thanks in part to growing mobile usage, email newsletters are once again becoming an interesting product category of their own, with more ambitions for quality-and user satisfaction."
Social Distribution Stays at the Top: "While already having a serious impact in 2013, social distribution technologies and solutions will become increasingly important," says David Kaye, CRO of The Economist Group's Americas division. "Distribution of content becomes a must-have for marketers."
Native Finds a Way to Scale: "We'll see continued standardization of native ads and native ad serving," says Mike Kissebert, CRO of TechMedia Network. "Remember-while native spending will likely hit $3 billion next year, the concept is still relatively new. Implementing structure and a consistent framework will only help both buyers and sellers maximize opportunities and take full advantage of the trend.
"The next big hurdle in native advertising will be to close the programmatic-native gap. The pressure is on figuring out how to automate native, similar to RTB and programmatic, so that publishers can create custom content quickly and with little overhead, to drive actual scale…We've created a false dichotomy between the two formats, with native on one side, programmatic on the other. Rather than separate the two, we need to understand how they can work together"
Driving Engagement Through Interactivity & Design: "Experimentation will lead to rich digital experiences," Klenert says. "Publishers will continue to experiment with long-form storytelling, and use that to drive revenue and audience for their franchises across all digital platforms. Publishers will double down on their social media presences to drive engagement to these destinations."