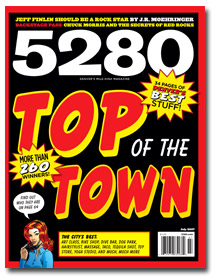 Denver's 5280 magazine has printed 100,000 copies of its March issue—the magazine's largest print run since its launch 15 years ago.
According to circulation director Cassie Noyes, "5280's flagship issues like Top Doctors, Top of the Town and Best Restaurants sell incredibly well on local newsstands and we've increased our March print run to meet reader demand."
5280 claims 40,000 paid subscribers and sells 18,000 copies per issue on newsstands, according to the magazine's 2008 media kit. It has an average press run of 92,000.
The March issue (Best Restaurants) hit newsstands today.