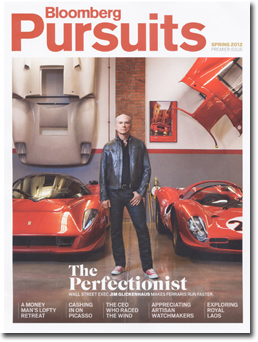 2012 started off strong with 52 new titles launched and only 12 folds, according to online database MediaFinder.com. Niche magazines replaced regionals as the most fertile launch category in the first quarter of this year, with new restaurant, hunting & fishing and lifestyle titles hitting newsstands.
While the number of launches fell slightly from the first quarter of 2011 to the first quarter of 2012 (down from 54 to 52), closures fell dramatically. The first three months in 2011 saw 24 closures, while the same period in 2012 only had 12 magazine shutters. Among those titles is Sandra Lee Semi-Homemade and Spa in the consumer sector; b-to-b media lost Pharmaceutical Representative and Heat Treating Progress.
New titles include five DiningOut guides, produced by Pearl Publishing, and four books from J.F. Griffin Publishing in the hunting & fishing category. It's been a lucrative quarter for lifestyle/luxury titles as well, with Bloomberg Pursuits' debut and the return of TIME's Style & Design.
The business-to-business category added eight new titles, including Professional Yacht Broker.