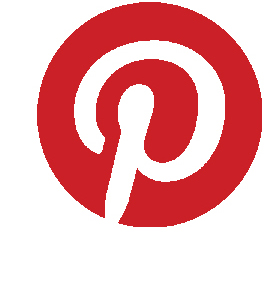 Given the changing landscape of content publishing, it's no surprise that a social media community like Pinterest has emerged as a power player for driving traffic, growing communities and fostering reader engagement. For some, Pinterest drives more than 20 percent of website traffic, topping legacy referrers such as Google and Yahoo. Others are seeing follower acquisition on Pinterest increase at a strong-and-steady 15 percent month-over-month. Recently I participated in a Pinterest webinar with social editors from Martha Stewart Living, Men's Health, Women's Health, and media agency Huge. Here are the five common themes that emerged.
1. Pin During Active Times
Rather than dumping 30 pins into Pinterest's news feed a couple times a day, use a tool such as Piqora or Curalate to schedule 10 to 12 pins across several time zones. This way, content is surfacing when users are most engaged. For example, when I shifted pin times for SELF, we were able to  increase re-pins and click-through rates by nearly 30 percent.
2. Collaborate and Co-pin
Connect with on-brand partners, whether a celebrity cover star, a contributing blogger, a chef or an entertaining expert, on a co-branded board.  You'll leverage the built-in followers from their Pinterest footprint and expand both profiles. Also consider organic co-pin opportunities with advertisers and brand sponsors. While "pin it to win it" contests are popular, look for meaningful ways to activate your most influential or active pinners. The goal is always more re-pins—they're like a simple yet powerful social "thumbs up."
3. Realize the Lifespan of a Pin
A pin lives longer than any other piece of social content. A Tweet can disappear within minutes, and thanks to Facebook's algorithms, a post might not even be seen by 70 percent of your audience. But with Pinterest, a site might experience a spike in traffic from content pinned 30 days ago. 
4. Pinning Indicates Purchase Intent
In a recent survey, about 35 percent of users under 35 said that pinning led to a purchase and 24 percent said they found the item they eventually purchased on a stranger's board, not a brand or retailer. This suggests the power of a brand placement on an editorial board or, better yet, a Pinterest user's board. Your editors also play a role here when recommending a product on their personal boards. And it's worth thinking about what Pinterest can do for ad partnerships or value adds.
5. Leverage Insights to Inform Editorial Content
Take a cue from top-performing pins and incorporate them on your site, either within a newsletter or as a slideshow (with proper crediting back to the original source). You can also think of Pinterest as another avenue for A/B testing. Trying to decide whether to lead with a food or a fashion image? Look at the native Pinterest analytics or those within your third-party tools to help you make that choice.