With the new year well under way, one item that has been of focus to the audience development department at NewBay Media is lead generation. Below I'll discuss how we can help our publishers in gating white papers, digital supplements, etc., in an effort to generate leads and keep track of what our readers are interested in. It's a win-win situation if done correctly.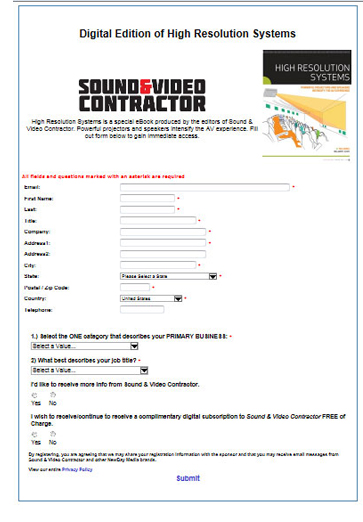 1. First it's important to understand that yes, it's more work for the audience development department to take on the responsibility of gating these products in an effort to generate leads. However, it's important to capture all the information we can on our readers and have it in one database instead of having these leads kept outside of it and out of our control.
2. At NewBay Media we use one of our fulfillment houses to gate the forms that will in turn give access to the reader. 
3. We work with the sales person or publisher to ensure that we are collecting the information they need from these leads. Once we have that information we work with the fulfillment house to create the gated form. 
4. The gated form is linked to our database, where all the leads are fed into a specific path that is later accessible to us to either download or email other potential products/information to those leads.
5. We then move on to create the email (again with the approval of the publisher) that will provide information about the product and a link to the gated page. Once the person fills out the form, they gain immediate access to the white paper, digital edition, etc.
The beauty of this process is that once you set up one form all you need to do is have the form cloned/replicated to use for a different product. So the more you do it the easier it gets. And the main goal is to feed all the information that the reader is providing on the form back into the database and tied into their record. This helps us build a more robust database of our readers.