A 48-Year-Old Looks for New Publishing Industry Job, Finds Age Discrimination

Tales of the unemployed.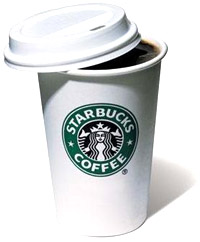 Last week I met a former colleague at Starbucks—or, as one Facebook "friend" put it recently, the 2009 version of a Depression-era breadline—for a cup of coffee.  
The colleague, who I will refer to as "Jill," was recently caught in the undertow of one of her publishing company's (sorry, "media" company's) recent downsizings.  "Jill" is an outstanding seller and sales leader.  A divorced mother of two beautiful girls—ages 11 and 14—she has produced great top-line results everywhere she has been employed.  The love her customers and staff members have for her is exceeded only by the degree to which they respect her.  She is, of course, very concerned for her future and that of her daughters.
"Jill" has been hunting for a new gig for the better part of six months now.  Her CV and phone demeanor have earned her a number of face-to-face interviews.  Because we have known each other for close to 20 years, she was quite open about her job hunting experience.  
She has interviewed with Web publishers, ad networks and magazine publishers, but she is not close to landing.  She had been well-compensated, but given the present state of media and the economy, she has articulated her flexibility in this regard.  I believe her.  This woman is a straight-shooter. About half-way through our meeting, she said something that sort of took me by surprise. This vital, smart, attractive woman felt she was encountering ageism. She is all of 48.
Now, I know that age discrimination exists, but if a person with the ability to sell jets to  airline companies—she was offered such a position a couple of years back—is being denied employment due to her age, then our industry has truly gone off the deep end.
One hiring manager at an ad network told her that the position for which she was interviewing—director of advertising—was perhaps a bit too complicated for her. Come on dude, you guys are not splitting the atom over there!  Anyone with an average IQ, degree of creativity and some desire can succeed in the world of digital ad sales. Great leadership, on the other hand, requires much more.  
In tough times, leadership is everything.  As a bit of a sports geek, I can site numerous instances of championship teams that won the Big One precisely because they had experienced veterans guiding less experienced players during crucial moments.  Rarely does one see a team of rookies and early-career players win a championship.  If I need someone to lay down a crucial bunt in the bottom of the eighth or drive a team downfield during the game's final two minutes, I would prefer to rely on a veteran that has done it numerous times.
Take heed of the analogy, media world, some of you are in the bottom of the eighth or the final two minutes. Simple logic dictates that if someone has done the job many times, they have done so successfully or they would not have had the opportunity to do the job so many times in the first place.
Advertising is often perceived as a young person's game, but skills such as steadiness in the midst of a storm, true customer-centric behavior, asking the right questions of prospects, motivating staff, forecasting and managing up, down and laterally only get better over time. George Bernard Shaw once said that youth is wasted on the young. He was so right.
So, hiring managers, the next time Jill shows up on the other side of your desk, throw all your preconceived notions away and take the blinders off.  Look at her accomplishments. Monitor her passion and intellectual curiosity. We all saw Susan Boyle at age 48 set the world on fire and become the next big thing. Did you know that Ray Kroc didn't begin to build the McDonald's brand until he was 52? Did you know that Handel didn't write the Messiah until he was 68? How about Roget publishing his first Thesaurus when he was 73 or Grandma Moses picking up her first paint brush at 76?
You get the point—48, 49 or 60 for that matter are truly meaningless numbers.
Meet the Author
---