Folio:'s 30 Under 30 Awards highlight the most promising up-and-coming rising stars that are shaping the future of our industry.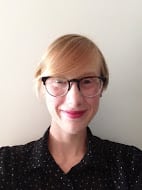 Nicole Beagin
Associate Editorial Director
The American Journal of Managed Care
Nicole Beagin has shown leadership and initiative beyond her years as she launched an important new journal "The American Journal of Accountable Care" devoted to covering the nation's transition from a fee-for-service payment delivery model to a payment-for-quality model. She has a tremendous ability to work and build rapport with key leaders in the industry, which enables her to develop content that is the best in the industry. Beagin started this new journal in December 2014, in addition to maintaining responsibility for four other significant healthcare journals and the brand's social media strategies for AJMC.