3 Questions with BuzzFeed's Social Publisher David Spiegel

Spiegel on the democratization of content and why screen size doesn't matter.
When you play the virality game, the only way to win is to innovate. BuzzFeed's vice president of social publishing David Spiegel, who is also a noted speaker at Folio: and min's MediaMashup event on April 3 in New York City, talks trends, community influence, virality and why a dedicated news audience might have more mobile power than cat lovers.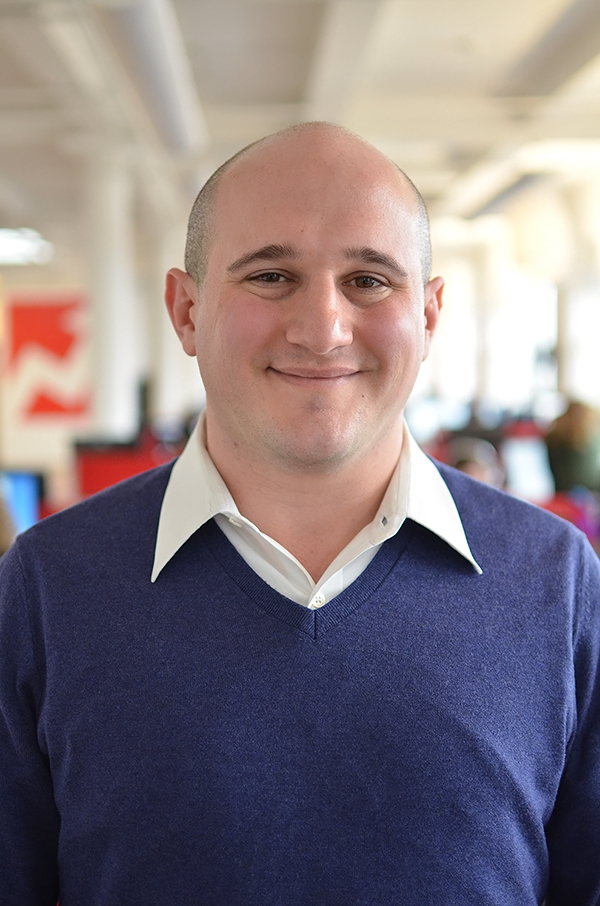 FOLIO: There is an infographic on BuzzFeed that breaks down how content goes viral. Have you seen a shift in how audiences consume content that has you rethinking this strategy or are you simply redoubling efforts?
Spiegel: Consumer discovery is constantly changing. The big shift we saw early last year and [that] continues is the proliferation of mobile consumption. People consuming content on their smartphones now surpass desktops. Not only did we always create our site to be platform agnostic, but we actually made changes to the CMS so that as an editor is creating a piece, they actually see and compare it side-by-side on desktop and mobile so that they can make sure it's compatible for both screens.
Another big thing is just changing with the platforms. We can't always predict for it, but we do a lot of data analysis and constantly try to find new things. We can't just double down and reinvest in what's working because we'll get caught by somebody else. We are constantly innovating, constantly testing new editorial formulas, new formats to the page itself and new changes to the CMS from the user experience. From an editor's experience, we're constantly optimizing that process to continue to maximize that traffic from social media sources.
FOLIO: More and more, BuzzFeed Community posts are starting to populate the homepage. How important a resource has that user-generated portal become for you?
Spiegel: We've always had a community program. When we hired Ben Smith (BuzzFeed editor-in-chief) and invested in editorial for news and a politics section, we did kind of take our focus away from that. Last year, we reopened the community vertical with its own community managers and we saw a huge interest from people wanting to engage with and use the site to publish their own posts. We have an active staff that reviews those [posts], we have rules for the Community and if something's really good, we're going to promote it.
Content at this point is democratized and we're okay with that. It's definitely an important piece and it's a nice thing from the standpoint that it gives us a way for users to engage with and become part of BuzzFeed the brand and I think that's the real value.
FOLIO: BuzzFeed lists and quizzes are storytelling formats other outlets are now adopting pretty regularly. What's your reaction and what're some other trends you expect to see in 2014?
Spiegel: I think the quiz thing was interesting because that blew up out of nowhere. We've been doing quizzes since the site started—they just didn't work. For whatever reason, the latest format is incredibly social. One of the main things is that it's very simple and it's very friendly to mobile. The majority of our traffic is from mobile so those really translate. We're going to continue to innovate and have new formats in that quiz identity thing because identity is something that's key to social media. People share the things they share because it says something about themselves or the people that they're sharing it with.
Our editorial departments are growing. It might be a smaller audience than a list of cats, but a politics story finding the maximum reach in an interested audience is key for us. We're finding that people are far less concerned with the size of the screen now. We had a long-form piece ("Why I Bought a House in Detroit for $500") that people were spending 22 minutes on their phone reading and it got 2 million views.
For other things that we're looking at I think the rise of the private-sharing platforms is fascinating [and] we see a lot of activity on WhatsApp. The other big piece [is] video because as we've invested in video over the last year-and-a-half, we've seen incredible gains. That's a fascinating place to play and continue to own that audience.
If your brand's looking to put media innovation to work, register now for FOLIO:'s MediaMashup Conference on April 3 in New York City. View the agenda at www.mediamashupshow.com.
Meet the Author
---