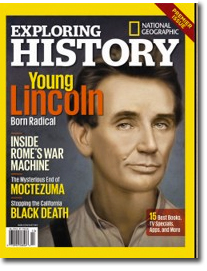 When monitoring the health of the economy (and in turn monitoring the health of the magazine industry), development of new businesses and new publications is undoubtedly a promising sign. According to publishing expert Samir Husni (a.k.a. Mr. Magazine), third quarter 2011 saw the debut of at least 219 new magazine titles on the newsstand.
Husni reports an increase of 33 titles from the 186 new titles that appeared in third quarter 2010; third quarter 2011 launches also top third quarter 2009's 211 debuts by 8 titles.
47 titles will be published at least four times a year; the remaining titles are either annually released, or are positioned as book-a-zines (important to note that some debate if these kind of publications fall within the magazine category to begin with.
A few well-known publishers are adding to the new mix, with National Geographic releasing Exploring History in mid-September. 944 Media, which folded its luxe regional titles in June, debuted a new offering with Vegas/Rated in mid-August. The new mag is a result of 944 Media parent company Sandow Media's partnership with WENDOH Media.