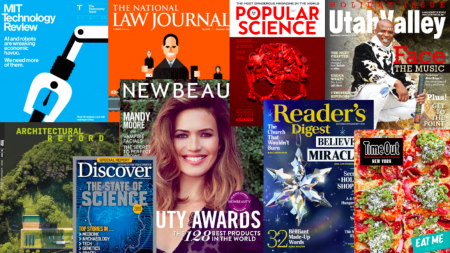 For many publishers, the ongoing challenges facing the media industry aren't expected to cease in the new year.
However, by diversifying their business models over the past year, industry executives feel confident that their companies will not only be able to withstand any turbulence, but will continue to see growth throughout 2019.
In this year's annual report, nine CEOs and presidents from mass consumer-facing magazines, regional publications, B2B media brands and enthusiast titles, shared their thoughts about the state of the media industry as a whole and how their strategies and goals for 2019 reflect the changes they're seeing in the magazine media space.
While some are focusing on growing and relaunching their traditional media brands to engage new and old audiences, many are looking to expand their revenue streams further through new business models, such as experiential activations, custom content solutions and consumer product lines. Overall however, nearly everyone agrees that an investment into talent and team building is what will make 2019 another successful year.
Click any of the links below to navigate:
---
CEO, BONNIER CORPORATION
What are your goals for 2019, based on your sense of the market, and how will you achieve them?   
Our sense of the market is that most media publishers will continue to struggle around advertising-related issues in both print and digital. The ad metrics and the stories we all read in 2018 about the health of other media companies are enough incentive for us at Bonnier to show more urgency against our strategy to diversify and build new businesses outside of the traditional media model.
2018 was a year where we made some very difficult, but necessary decisions to optimize our company structure. With our successful work in optimizing our media operation, 2019 will be our year to now shift critical focus and investment to our business areas responsible for growth in consumer products, events, research and more.
What were some of the biggest successes your brands had in 2018?
2018 had many bright spots for our brand portfolio. Twelve of our 19 brands made their 2018 print budgets. We had another strong digital year as well, up almost 10 percent company-wide vs. last year, which was one of the strongest years in our history.
This fall, Outdoor Life launched its own direct-to-consumer product lines. Our events franchises had a fantastic 2018, including the Sands Sports Super Show in Costa Mesa, CA, which saw record gate attendance of over 25,000 in one weekend. Popular Science had tremendous growth on all platforms. They launched the podcasts "The Weirdest Thing I Learned This Week"—which expanded to include live events, and was just awarded the 2018 Most Innovative Podcast by Discover Pods—and "Last Week in Tech." Working Mother had a very nice 2018, with new successful launches such as Culture@Work, a new consulting business, and the "Best Companies for Dads" list, which had eight founding sponsors to launch the initiative. And this year, Saveur hosted it's ninth annual Blog Awards in Memphis, Tenn. for the first time, and bloggers flew in from around the world for the two-day event. 
What investments will you make to continue that growth?
Our 2019 investment strategy is simple: Fund what's working, harvest what is not. With this mantra, we will push investment around our ambitions in consumer products and events while continuing smart investment around our content syndication strategy.
What lessons have you learned in 2018 that you will apply to your 2019 strategy?
With just two weeks remaining in the year, Bonnier Corp. is in position to meet or exceed our 2018 budget expectations. There are a few lessons you learn when you can still deliver against your financial objectives in such a challenging environment:  
Change isn't for everyone. You must have empathy for the colleagues who struggle. Looking back, we could have communicated even more about what is not changing, instead of everything that did.

We strive for a culture of decision making where we say, "In these times, let's just get it roughly right and move instead of trying to be too precise." Yet, I felt in 2018 there were a few areas where we didn't move fast enough and our hesitation showed in our results. In 2019, we will not make these mistakes again.

The right people make the difference. We are managing complex businesses in complex times and regardless of how good the strategy or innovative idea, the difference between success and failure will come down the most important capital we have: people.
Where do you envision your organization's biggest opportunities in 2019, and what will be your biggest challenges?  
With the brand strength of our enthusiast media coupled now with a lean and superbly capable employee group, we have a wonderful opportunity to grow outside of traditional media activities and expand in new areas of brand growth in consumer products, events, and the syndication of our content and research. If we can accelerate the early results in these areas further, the biggest opportunity is to put Bonnier Corp. on a path for long-term sustainable growth.
Our biggest challenge for 2019 will be to manage the difficult balancing act of finding efficiency by reducing operating expenses from the traditional areas of our business while funding new emerging growth areas that will position Bonnier for the future.
[top]
CEO and PUBLISHER, MIT TECHNOLOGY REVIEW
What are some of the biggest successes your brands had in 2018 and what investments will you make to continue that growth?
2018 was transformative year for MIT Technology Review.
We welcomed a new editor-in-chief—technically Gideon Lichfield started in December 2017—who brought energy, vision and leadership to our team. We relaunched our brand, bringing new freshness to the visual representation of MIT Technology Review. At the same time, we redesigned our print magazine to give print readers (still an important part of our audience) a smarter, more immersive experience. We expanded our newsletter strategy, developing email newsletters to appeal to our audiences with interests in AI, blockchain, and the future of work. More will follow in 2019.
Our site traffic hit all-time highs (surprising even us!), at a time when many other publishers faced big traffic dips due to Facebook's algorithm. Our journalists published work that was both high-impact and leading-edge, and our audiences noticed. We are also profoundly aware that we are at the center of the zeitgeist. Our reporters' beats are equally the topic of dinner-table conversation as boardroom debates. We are lucky to be backed by MIT, a truly special institution where the world's leading minds are creating the future; we are tremendously fortunate.
Finally, our events business went from strength to strength. 2018 started with the launch of EmTech China in Beijing, where we formally—and dramatically—introduced ourselves to the China market. In the fall of 2018, we launched EmTech MENA in Dubai. In the U.S., we added EmTech Next to our calendar of events, with a focus on how the impact of advanced technologies, such as robotics and AI, will transform the workplace. In total, we now host four U.S. events every year, and another half-dozen or so large international events. These are truly our journalism brought to life, and will be an area for continued focus in 2019.
2018 was also an investment year. We are fortunate to have funding for important projects and initiatives that will support our future goals. We have expanded the size of our team, especially in editorial, sales and marketing, and we have allotted more money to hiring the best freelance writers we can find. Aside from people, our biggest investment area was in technology; we are making major—and long overdue—improvements to the technology that underpins our business. In 2019, we will continue these investments.
Where do you envision your organization's biggest opportunities to be in 2019, and what are your biggest challenges?
MIT Technology Review has changed so much and grown so profoundly over the past year or so that I am constantly trying to calibrate, to gauge when we are ready to tackle the next thing and when the team may need a little more time.
We are ambitious and optimistic about the future for MIT Technology Review. Yes, the media industry is challenged due to the collapse of the advertising market; however, we have been investing in our other business lines for more than two years and now, at last, those investments are bearing fruit. These include subscriptions, licensing and syndication, and events.
We have a big plans. We have a lot to do. We are ready for 2019.
[top]
---
DAN HICKEY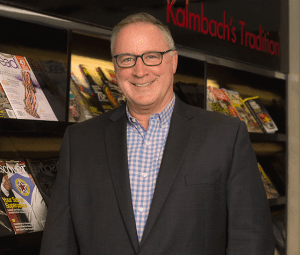 CEO, KALMBACH MEDIA
What are your goals for 2019, based on your sense of the market, and how will you achieve them?
Our goal for 2019 is to grow and transform our business. We are doubling down with investments in people, technology, culture. We're installing a new CMS and marketing stack. We're laser focused on the growth of our science brands, Discover and Astronomy. Of course, we will continue to evaluate acquisitions that could help us accelerate and transform. Finally, we'll continue to be scrappy and innovative and remain a place where people love to come to work.
We're very bullish on e-commerce and product sales. This area continues to be the fastest growing area for Kalmbach, but more broadly speaking, we've had great success converting customers into related products, services and memberships. In 2018, we made huge strides in transitioning from linear marketing (think of direct mail) to more holistic relationship marketing that makes better use of customer data. In 2019, we will finish the installation of a completely revamped marketing stack that will increase the lifetime value of our customers.
What lessons have you learned in 2018 that you will apply to your 2019 strategy?
In 2018 we created several "crawl-walk-run" initiatives that didn't get the appropriate level of resources in the crawl stage. Of course, that made it harder to move onto the walk and run stages. In 2019, we'll do a better job allocating the needed resources to get initiatives off the ground. We love working this way, but you have to make sure you give projects a chance to succeed in the early stages. Crawl doesn't mean starve.
What are some other opportunities you envision for 2019 and what are some challenges?
I am really excited about our new content studio, Discover Media Lab. In 2018, we hired Dennis Liu, who headed up the award-winning Tangled Bank Studios. After only a few months, our team has had several discussions with clients looking for creative solutions involving content. For example, they may want to strengthen their customer relationships through a custom publication or attract new customers with new content on their websites. It's really exciting to see the Lab come to life. One of the challenges is getting the word out about the Lab, so I'm glad you asked this question.
[top]
---
AGNES CHAPSKI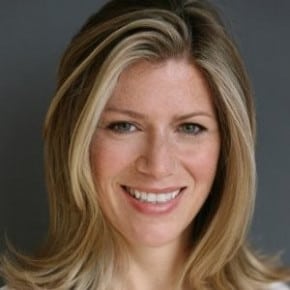 PRESIDENT, NEWBEAUTY and BEAUTY ENGINE, SANDOW
What are your goals for 2019, based on your sense of the market?

To continue to build out our many assets in media (print, digital, social), our TestTube subscription sampling business, beauty awards licensing and credentialing, and tent-pole initiatives and events. To increase our visibility holistically as a brand (versus just a media entity) and attract more high value customers to our multiple portfolios. And to help provide our partners with the right solutions to accelerate their businesses and reach the right customers by utilizing our beauty expertise and tapping into our multiple assets.

What are some of the biggest successes NewBeauty had in 2018 and what investments will you make to continue that growth?
The relaunch and reimagining of multiple NewBeauty businesses: NewBeauty magazine (which, under the direction of new editor-in-chief Emily Dougherty, debuted with the summer issue), our beauty awards franchise, our TestTube subscription sampling business, our new special interest publications (Beauty Report, the first U.S. beauty shopping magazine, and Future Beauty, the ultimate guide to cosmetic enhancement) and our BeautyReport Live events.
Up next will be the relaunch of NewBeauty.com

What lessons have you learned in 2018 that you will apply to your 2019 strategy?
Always be open to trying new initiatives, but move quickly and decisively to determine whether they are viable long-term businesses for our brand.

What will be the biggest opportunities for NewBeauty in 2019?

Starting new businesses under our newly created Beauty Engine umbrella particularly in the retail, events and sampling areas.

And what will be your biggest challenges?
The uncertainty of the economy and the ever-changing media and beauty landscape resulting in marketers' evolving needs. However, this challenge is also an opportunity to emerge as a true and responsive beauty solutions provider for our partners.
[top]