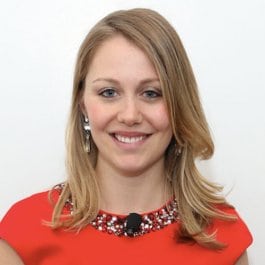 Alyson Shontell
Editor-in-Chief
Business Insider
When Business Insider's co-founder Henry Blodget moved onto become the global editor-in-chief, Alyson Shontell was named the website's editor-in-chief at just 30 years old.
Shontell joined the company in 2008 as the startup's sixth employee. Though her passion was for news reporting, she started out in sales and proved herself to the editorial side by writing in her spare time.
She quickly rose the ranks, spending six years as a senior correspondent covering technology, then as a deputy editor overseeing the lifestyle, technology, science, and entertainment sections. She became executive editor of spin-off site Tech Insider—during her time there, traffic rose by 25 percent with 15 million monthly unique views. In 2016, she became editor-in-chief and drove Business Insider to its highest traffic numbers ever: 90 million unique visitors and 600 million page views per month.
A proven journalist, Shontell has had many exclusives over the years, such Twitter's acquisition of Periscope. Now, she's a rising star in managing newsrooms and building brands. Her team consistently delivers high-impact reporting, long-form features and interviews with notable names such as Hillary Clinton and LeBron James. All the while, she hosts Business Insider's industry conference, IGNITION, and appears regularly on the likes of ABC, Al Jazeera and MSNBC.