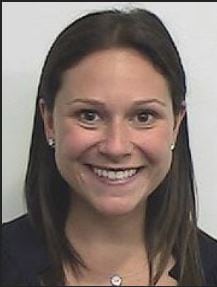 Amanda Romano
Senior Account Manager
Bloomberg Media
As senior account manager for Bloomberg Media, Amanda Romano handles some of the company's most important accounts, including IBM, Samsung and Comcast. She's internally Bloomberg's most in-demand seller and, as such, she was named Bloomberg's 2016 Salesperson of the Year.
In 2016, Romano partnered with Microsoft on Bloomberg's biggest initiative of the year, the re-launch of its technology vertical. Working diligently across multiple time zones, Romano led the deal team to ensure all of the client's objectives were met. She also doubled the company's partnership with Comcast, utilizing a custom content campaign with four unique stories told across four platforms. Her attention to detail with IBM resulted in a spend increase of 34 percent.
Her list of accomplishments goes on: she formed Bloomberg's first partnership with Google; she brokered Bloomberg's first deal with Twitter Live; and she created new lines of business at a slew of different client companies. Her success stems from her collaborative team spirit, wealth of knowledge, and commitment to her work.
Before coming to Bloomberg in 2015, Romano already boasted a few years in media sales. She was most recently an account manager with Condé Nast's Wired and, prior to that, an advertising coordinator for Condé Nast's Vanity Fair.