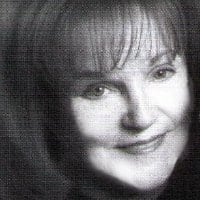 Marlys Fox
Founder
Fox Associates, Inc.
Marlys Fox is the president of Fox Associates, Inc. She's also the founder, launching the advertising and marketing firm back in 1968, when few women were in the business of sales. She is purportedly the first woman to start her own independent sales firm, and before that, she was the first female sales representative at Meredith Publishing. With Fox Associates, she leads a large team of representatives with offices in six cities across the country.
Fox Associates, Inc. continues to thrive many years later, even in an ever-increasingly crowded and ever-changing field. Fox's primary strategy involves assisting publishing clients in developing targeted advertising plans across both print and digital media platforms. As the industry has changed, she has skillfully adapted. In addition to embracing digital, she's grown her company into one that handles trade, consumer, B2B, online and nontraditional media assets, both locally and internationally.
Despite her busy schedule, Fox also manages to maintain an active leadership role in the industry. Most notably, she is the only person to have served three separate terms as the president of the National Association of Publishers' Representatives. To this day, she serves as a board member.